The landscape of music has changed a lot over the last decade or so. It's now accepted that most music is enjoyed through a listeners favourite streaming service like Spotify, Amazon and even YouTube. For music artists like Remute however, it's still important to release physical media of their new albums. Remute is well-known for producing high-quality electronic music through the constraints of retro gaming hardware such as the Mega Drive, Dreamcast, and of course the Game Boy.
It all started when Remute was growing his career as a DJ in Germany: "I've been releasing music for around 20 years and travelled the world as a DJ," He explains: "For the last few years, I've decided to put out my albums on game cartridges. Being a lifelong video game fan, this feels natural to me.​ The sound of game consoles in the 8-bit and 16-bit era fascinated me. Each console had its own unique sound chip and distinct sound aesthetics."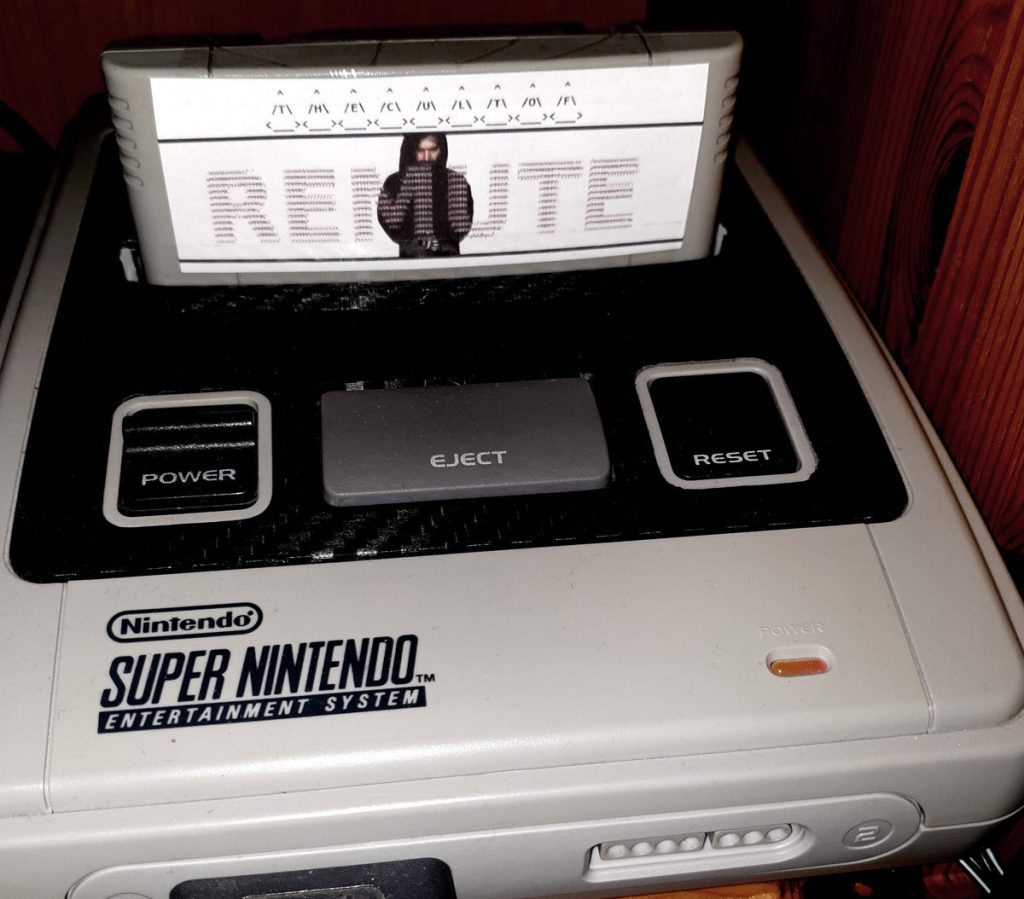 Most of Remute's projects are released to retro media such as cartridges or CDs and he explains that "being a collector myself, I think it is very important to release physical items. It's fun and convenient. You grab it, you play it, easy as that." He feels that "the sound chips of consoles like SNES, Mega Drive or also Game Boy are very powerful. The SNES is like a very unique sampler with some quirky echo FX, the Mega Drive a full-blown FM-synth and the Game Boy feels like a very fat analogue synth of the 80s. Each sound chip inspires me to go on different sound adventures."
It's not all straightforward though, and he feels "there are many many challenges with each album! The main challenge is to keep file sizes small. In order to achieve this, you have to strip down a song idea to its core. It's indeed very good for songwriting and prevents it from getting lost in irrelevance."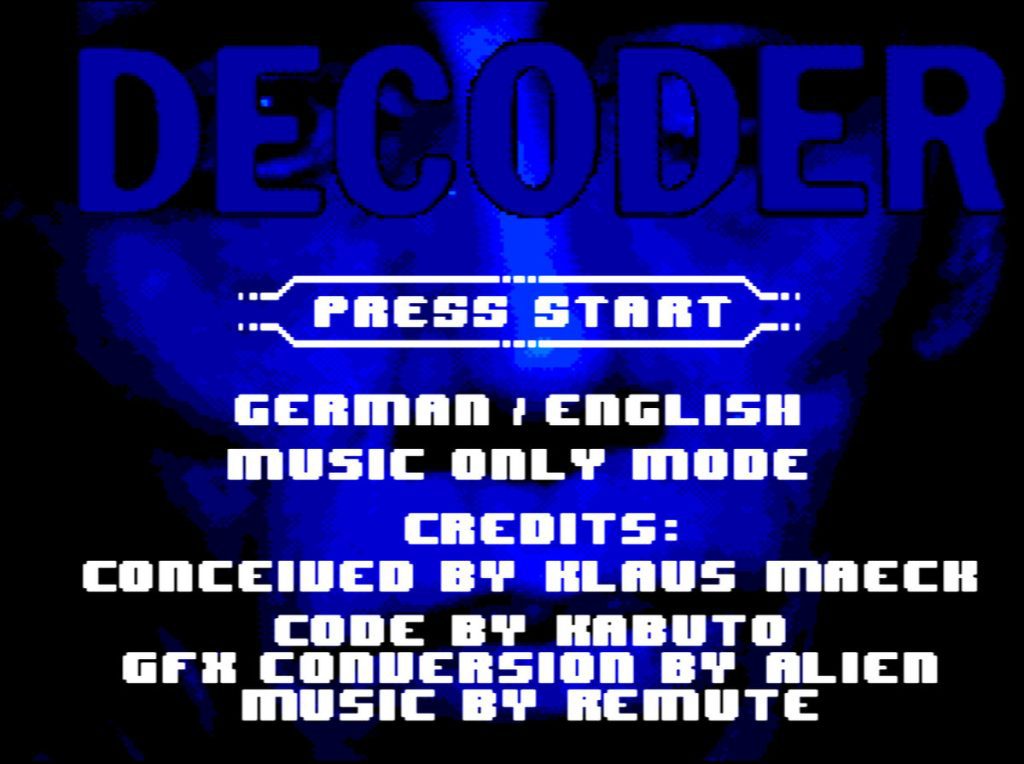 It's not just new music being released to albums either, he has been involved in projects that include graphics. Remute has achieved his dream of "releasing a visual novel adaption of the German cyberpunk cult movie 'DECODER' for the Mega Drive. I love this movie for many years and I was very happy to make an official game out of it together with the original script writer Klaus Maeck."
In 2021, Remute released a new album, called Living Electronics, which was produced entirely on the Game Boy and released onto Game Boy cartridges. It features 15 tracks, all in Remute's trademark electronic style. He describes it as "bleepy bliss," and it's amazing to hear what the Game Boy is capable of when used by an expert such as Remute.
When asked specifically about producing music on the Game Boy, Remute says he "loves the quirky sound of the Game Boy! It reminds me of some analogue synth classics. Producing music for the Game Boy is also a very fun process. I've produced my album 'Living Electronics' with a modified version of LSDj – mainly while sitting outside in a park with my old DMG-01. It just felt very intuitive.​ These LSDj files were then used by GB-code-wizard nitro2k01 for the player GUI."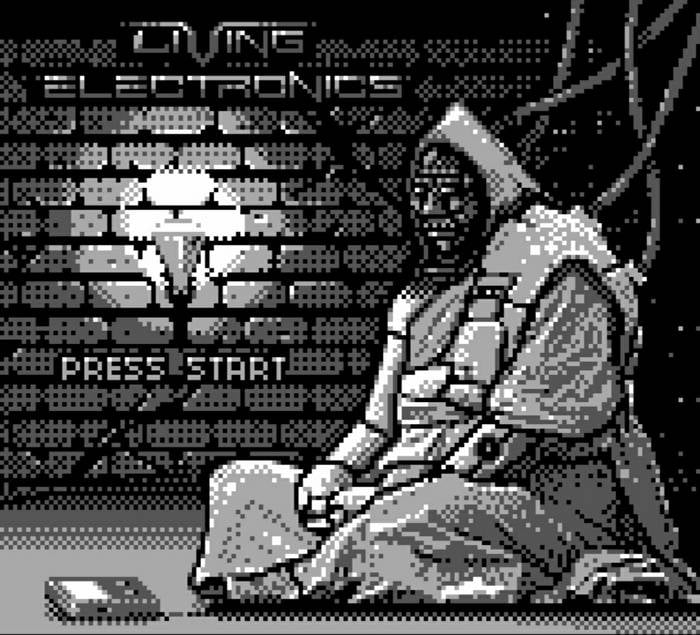 He continues his thoughts on the Game Boy, explaining: "Game Boy is a very accessible system. Probably the best compact system ever made! There are many good tools for coding, graphics and music available out there. With these tools, the flow of creativity will never stop. I think that is the main reason for such a large homebrew community."
Thanks to Remute for chatting with us about his career and we look forward to more Game Boy music albums.
---
You can grab a copy of Remute's wicked To The Bone cart, along with other offerings at his official shop: https://remuteshop.myshopify.com/ or listen to his music on his bandcamp: https://remute.bandcamp.com/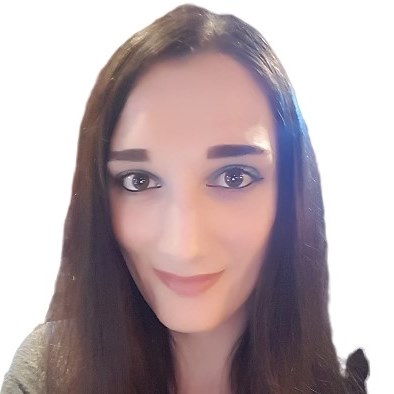 Happy go lucky game journalist, write for print mags, books and online. Love my retro and have a taste for new GB games.