The team who manages gbdev.io has been working hard to organize what could be the largest homebrew Game Boy and Game Boy Color Game Jam and Competition yet. Our Hardware Enthusiast Veund and Managing Editor Emi are both judges, and there are some other key players from within the homebrew community who are helping to both judge and organize the event. This event is unique in several ways, and will be attractive to many GB Studio users. Let's break it down.
The main restrictions are: 1. Your submission must not have been previously worked on prior to the Jam. 2. It must be a working Game Boy or Game Boy Color ROM that runs on hardware.
The Jam is being sponsored by several stakeholders in the GB homebrew scene, and already has a prize pool of $1000 (which might grow further as people take notice). There are also several categories for submissions that aren't necessarily "games", so this could bring in a lot of awesome and new demonstrations of what is capable on the Game Boy.
What I really hope to see is collaboration between GB Studio, GBDK/C and ASM game developers. Each toolset has their benefits and drawbacks, and using the "Export Engine" option in GB Studio devs can modify existing code or write entirely new operations to create things that aren't possible yet in GB Studio. The ability to quickly layout and build a game in GB Studio could also be attractive to veteran GB devs, once the workflow is figured out on how to incorporate their knowledge and skills.
By bringing people together, this also provides new connections in the community and a deeper appreciation for what everyone brings to the table. The Jam starts on July 1st and runs until September 30th, 2021. You can see all the details here: https://itch.io/jam/gbcompo21
You are encouraged to seek out collaborators via itch's community page, or through the gbdev Discord.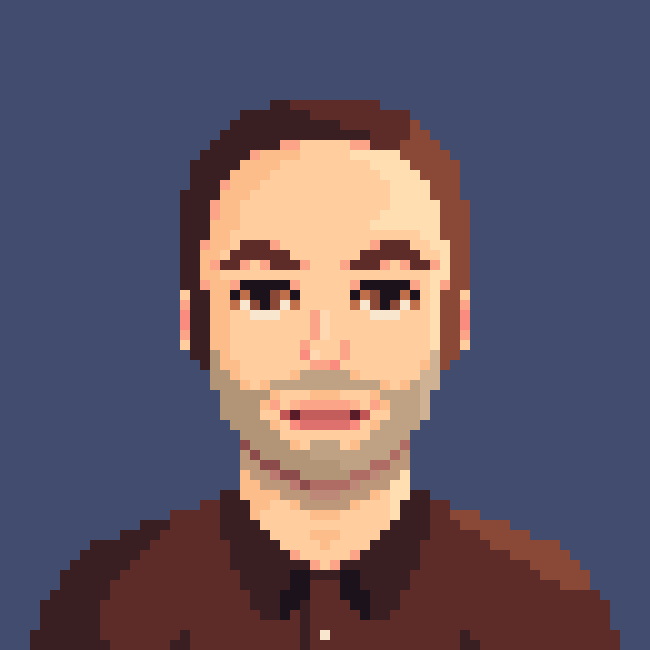 Audio Engineer, Mac Technologist and Video Game Developer. Managing Editor of GBStudio Central. (he/him)