We're happy to announce that we now have a shop open to help support our site. Our first product, the СЛОН/SLON shirt (available in Red, Grey and Green) is a nod to the official mascot/codename of GB Studio 3.0 – Elephant. While developing the large sprite features for GB Studio's next release, the development team needed some art to test it with, and what better an example of a large animated object to interactive with than the largest land animal, the mighty elephant!
Created by artist and community member Eishiya, the pixelized pachyderm quickly became a symbol of GB Studio 3.0's development and shorthand for the release among the community, especially on the GB Studio Discord where it was adopted as an official emote to denote it. This eventually became official when Chris Maltby decided to use the word "elephant" as the codename for GB Studio 3.0.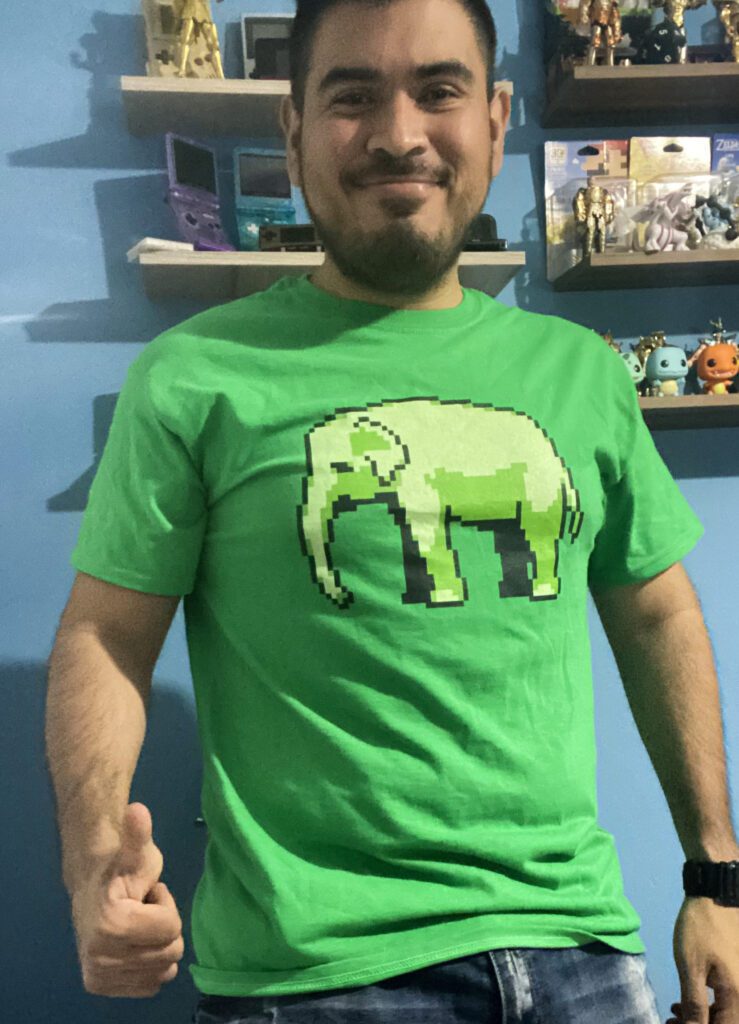 We thought this would be the best way to launch our new store, and we also had the pleasure of putting out a call to the community to see who could model these shirts for us. The response was great, and we selected three GB Studio creators and enthusiasts to show off our product. When you buy one of our shirts, you not only help support our site, but $4 from every shirt sale gets split between the original artist and the models.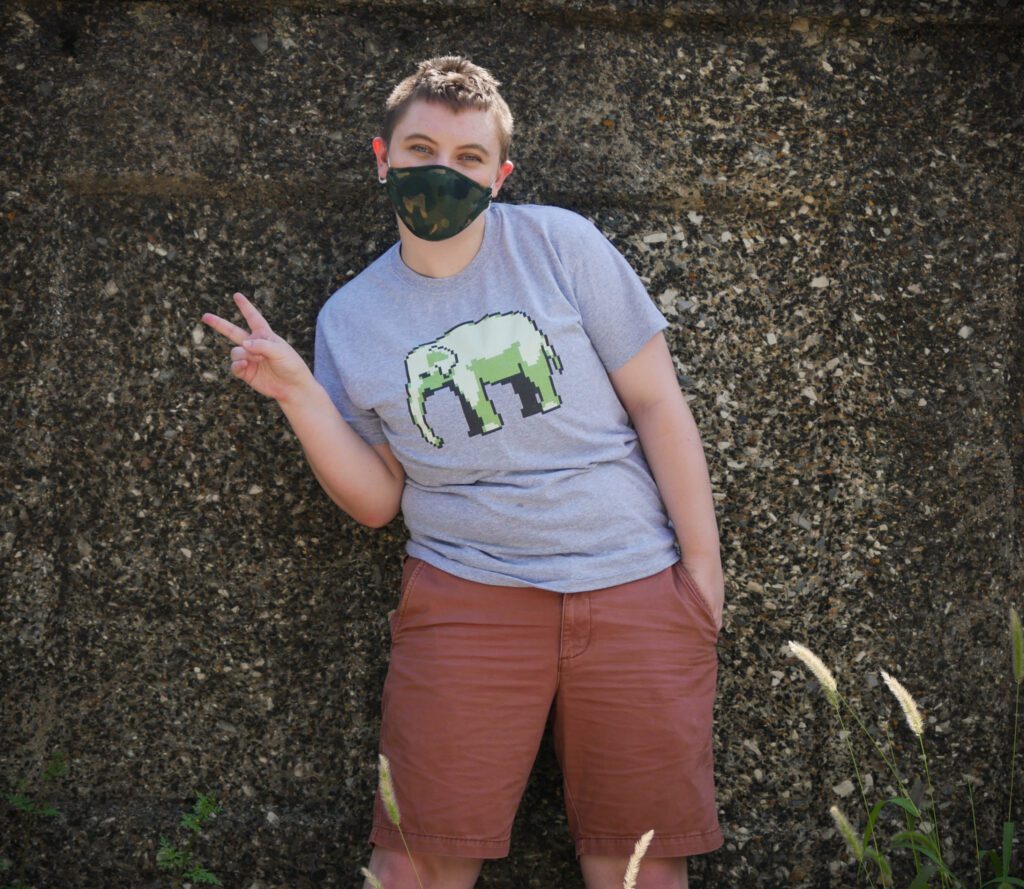 We hope to open up our shop to more artists and offer a similar revenue sharing model so that we can reward their hard work while offering unique products to the community. Be on the lookout for announcements regarding that in the future.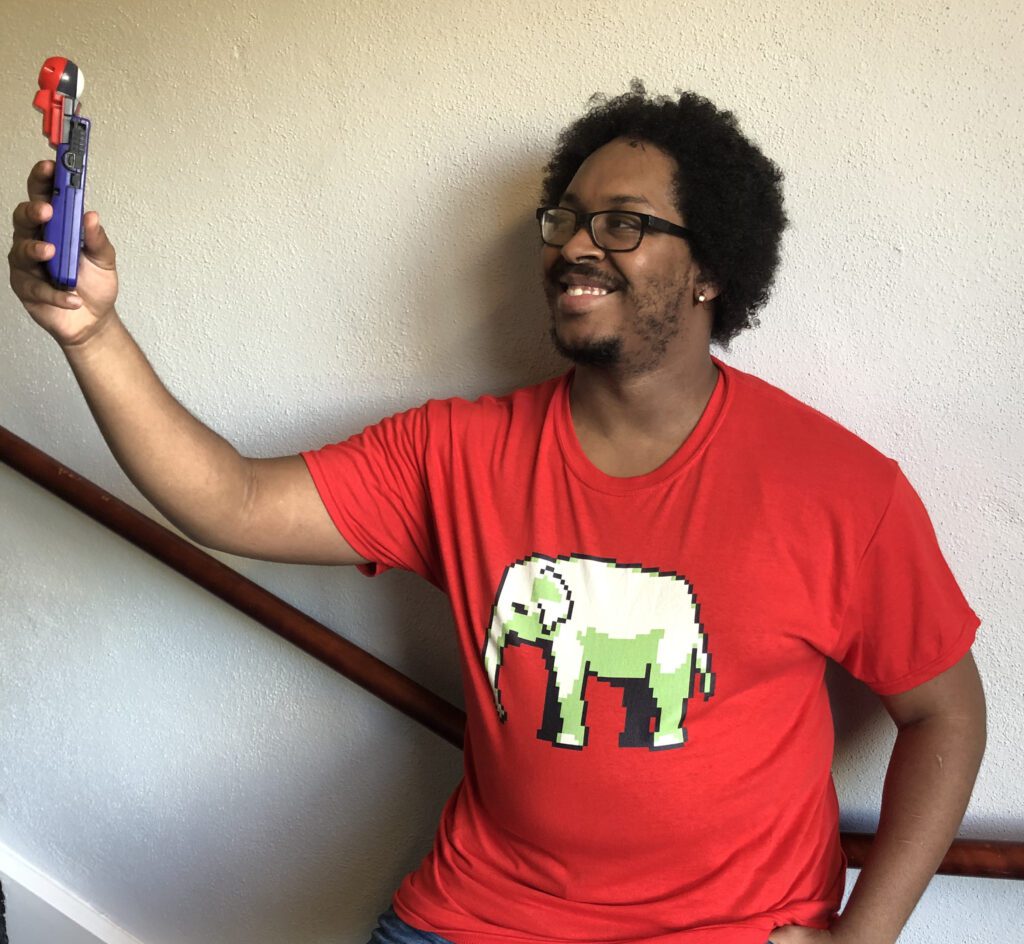 For now, check out the shop here and get yourself one of these awesome shirts!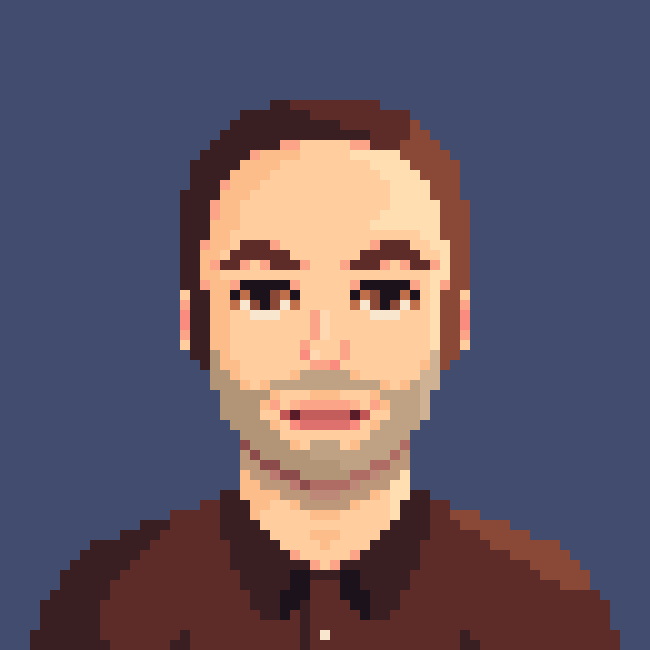 Audio Engineer, Mac Technologist and Video Game Developer. Managing Editor of GBStudio Central. (he/him)