Our shop page launched October of last year with the СЛОН/SLON shirt, and while we've had different items available from time to time, we've been wanting to put new items up for some time. We wanted to do something different, something that benefits the community, so we've collaborated with the first of our artists to bring you an awesome shirt design. From manuadvance, we have a stunning exploded view of a Game Boy in beautiful Pixel Art.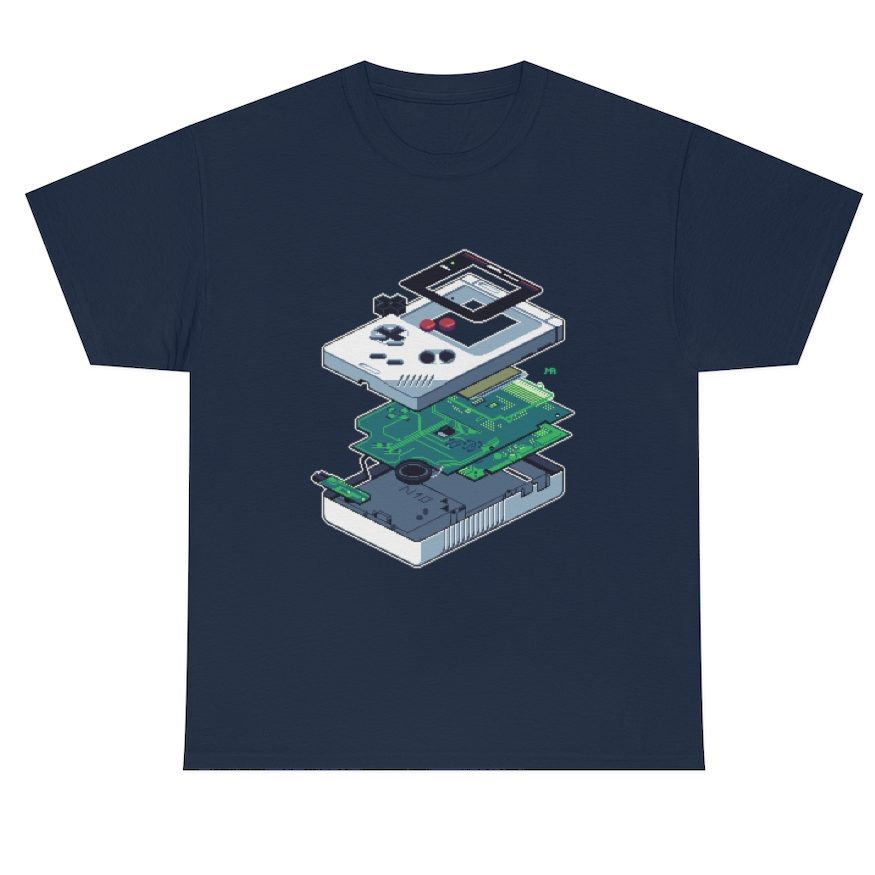 The shirt can be found on our Shop page along with official GB Studio Logo shirts. Purchasing a shirt not only helps our site operate, $10 from every shirt sold will go to the artist.
With that, we are also announcing our Shop collaboration initiative. If you are an artist who would like to work with us, send us an email to shop@gbstudiocentral.com – just like manuadvance, you'll get a portion of all sales made with your art. We're also not specifically asking for completed works to be submitted, or free work in the form of a contest. If you have an idea for a shirt or other product featuring your art, reach out to us with examples or links of your previous work and a proposal of what you'd like to make.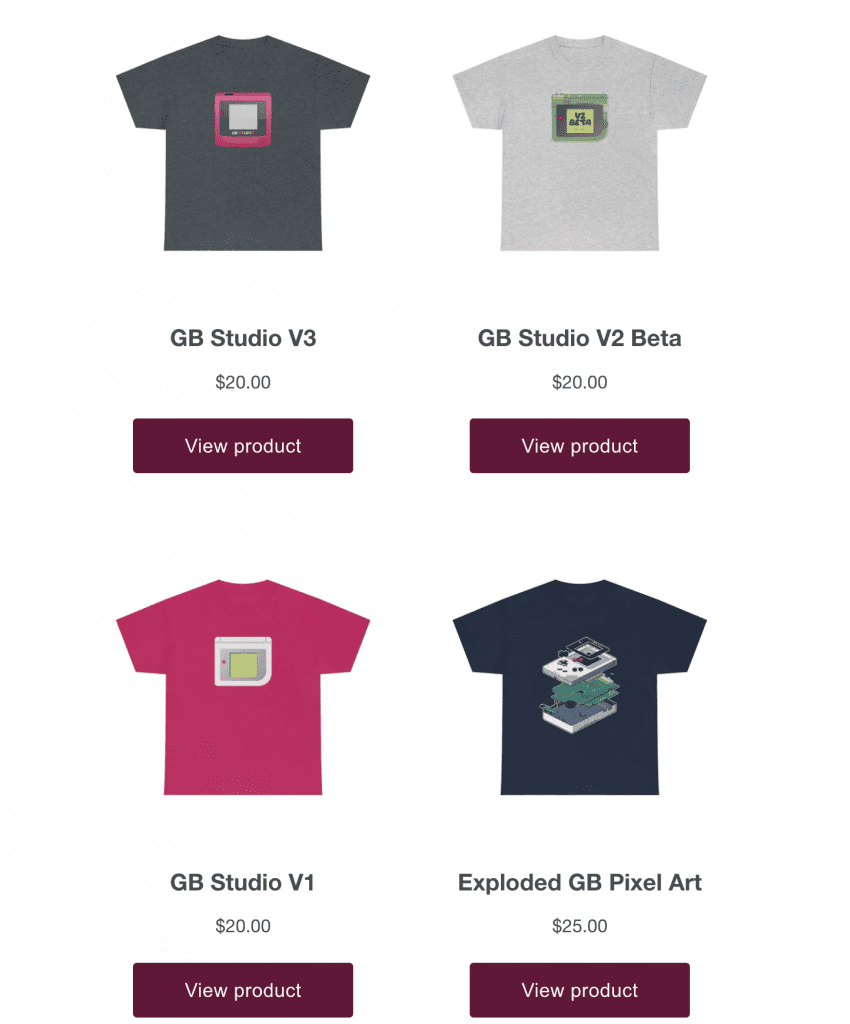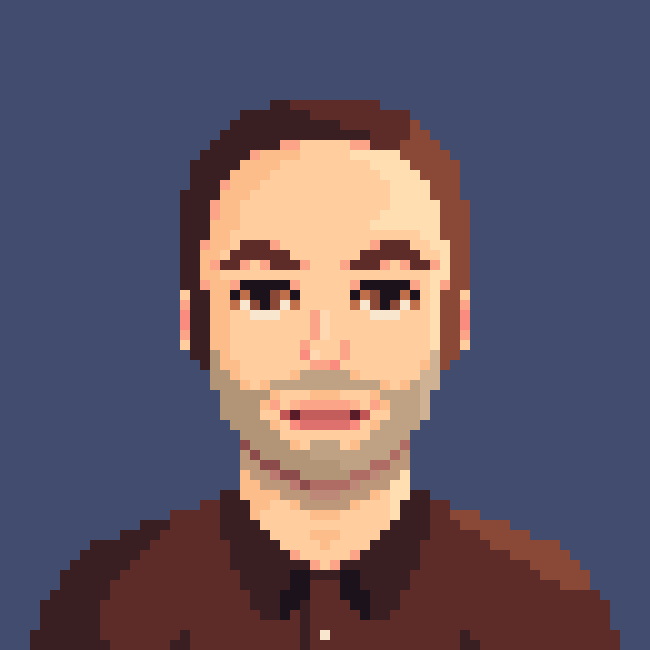 Audio Engineer, Mac Technologist and Video Game Developer. Managing Editor of GBStudio Central. (he/him)