We've got a new product in our shop: The GB Studio Central Mug!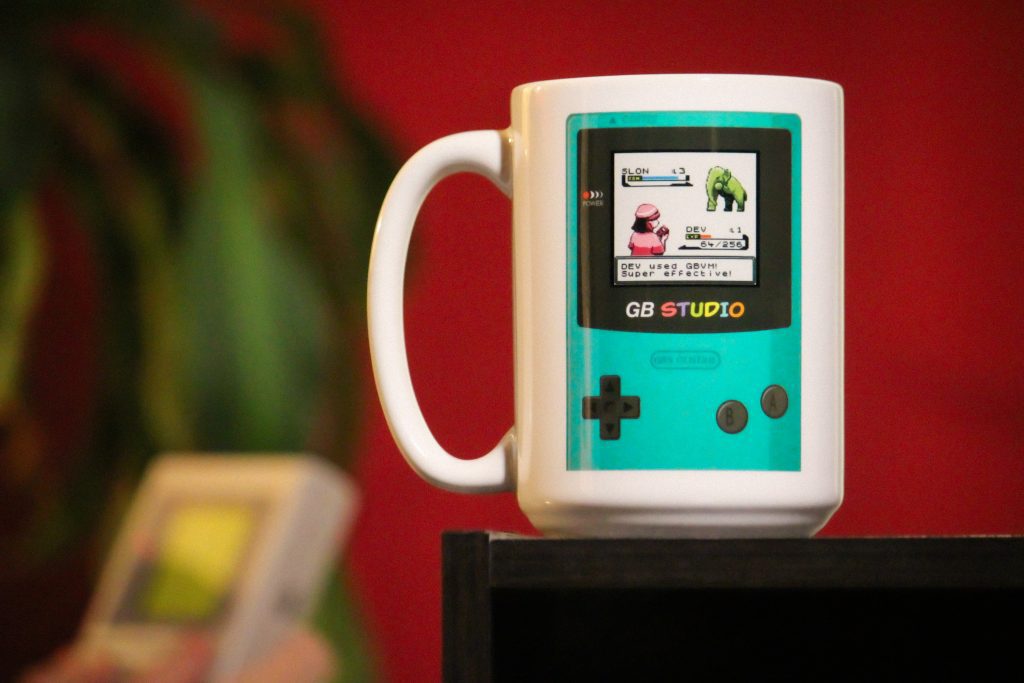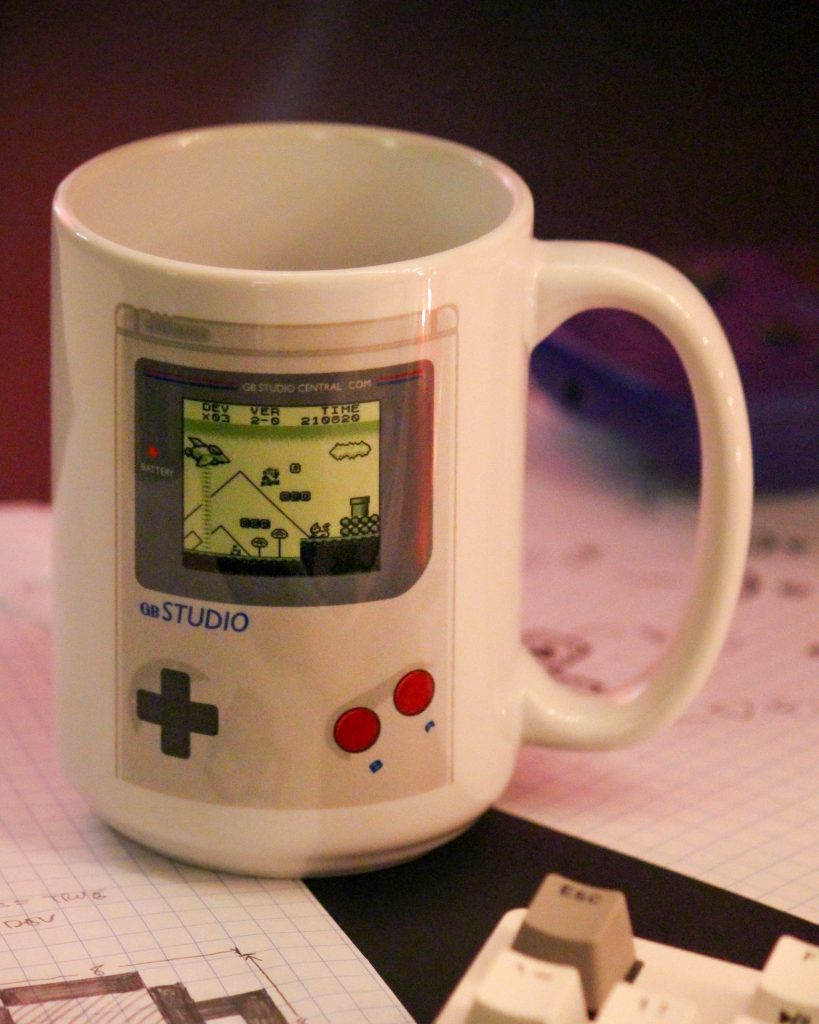 Designed by Eric Mack, this mug features custom art with both the DMG and GBC and some great easter eggs for the GB Studio community. A perfect gift for the Game Boy and GB Studio enthusiast, these 15 Oz ceramic mugs are dishwasher and microwave safe, although handwashing with mild detergent is recommended for longevity. $5 from each mug goes directly to the artist, and helps with our site's operational costs.
You can find the mug along with our other offerings in our Shop. These are available from the North America an European markets.
(Note, due to production and shipping demands, mugs may not arrive in time for Christmas)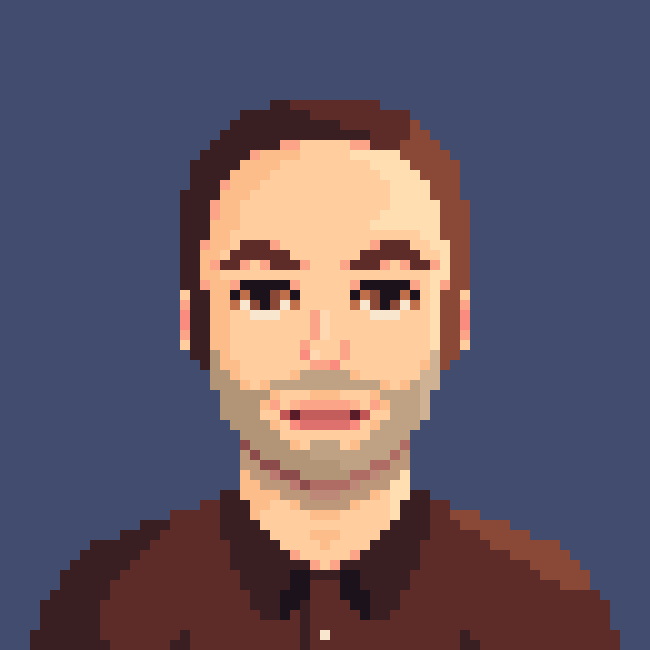 Audio Engineer, Mac Technologist and Video Game Developer. Managing Editor of GBStudio Central. (he/him)