Producing Game Boy Games on real hardware is now easier more than ever before (we wrote a whole article on all the options out there), but it still takes a bit of investment in both time and money to get it going. You'll need at least a cart flasher if you're wanting to have a dedicated cart, a flashable cart, and a label at the bare minimum, and if you're wanting to have the game stored nicely in a box with some art too. This can be daunting to many who might just be using GB Studio to make a single game as a labour of love, or possibly making it as a gift for someone special. Well now there's a new way to get your hard efforts onto a physical cart, thanks to Jared Hansen and his Etsy Store, GBCartShop (linked below). For $30 USD, you can get a copy of your game put onto a real Game Boy cart, complete with label and a plastic "DS" style box with a sleeve for box art. I was curious about the store itself, and Jared graciously answered my questions.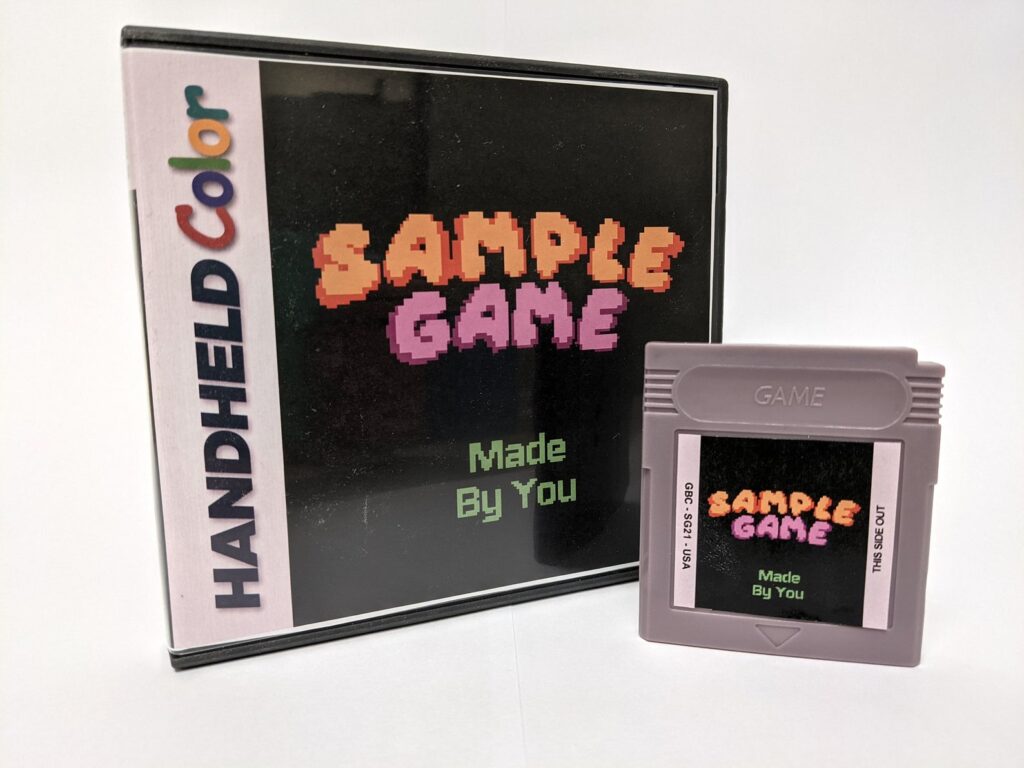 Why did you decide to start offering this service?
I wanted to do a physical run for myself and my own game, but I was concerned about its marketability. I didn't think a publisher would want to invest in it. I paid up for a bunch of the supplies, which meant having excess carts, cases, and the flasher. Instead of wondering what I would do with all of these extra supplies, I thought I would offer a vanity publishing service. I remember there was a conversation about someone starting a GB Studio store to sell all of the homebrew games (which I think would be fantastic), but I really didn't want to take on that responsibility myself. Asking around, it sounds like there are a lot of people like me who are mostly just wanting that nostalgic feel of having their game finished and published. I doubt I'll be doing this forever, maybe for the next year or two.
What does the customer have to provide?
All the customer has to provide is their ROM, some cover art for the sleeve/label, and the information they'd like on the case. I'm including the graphic design work in the pricing, but if customers want to do it themselves I've got some templates they can use and send in. I know that this community has people of varying skills and abilities, some are like me and dabble in everything, while others are likely not as comfortable in the art side. I'm willing to work with them to get a premium looking case that they'd like for their game.
What carts/shells are you using? Do they need batteries or anything else?
I've got three kinds of carts: 2MB without batteries, 2MB with batteries, and 4MB without batteries. All carts support saving though, and are reproduction carts sourced from Aliexpress. Customers shouldn't need anything in addition.
What's the turnaround for production?
On my Etsy store I gave myself 3-4 weeks to be safe. Honestly, it kind of comes down to how quickly I can get the labels from my supplier, and how many revisions I need to do with the case sleeve. Those are the main bottlenecks to production as of now, and if I run out of stock I might just consider not taking more orders.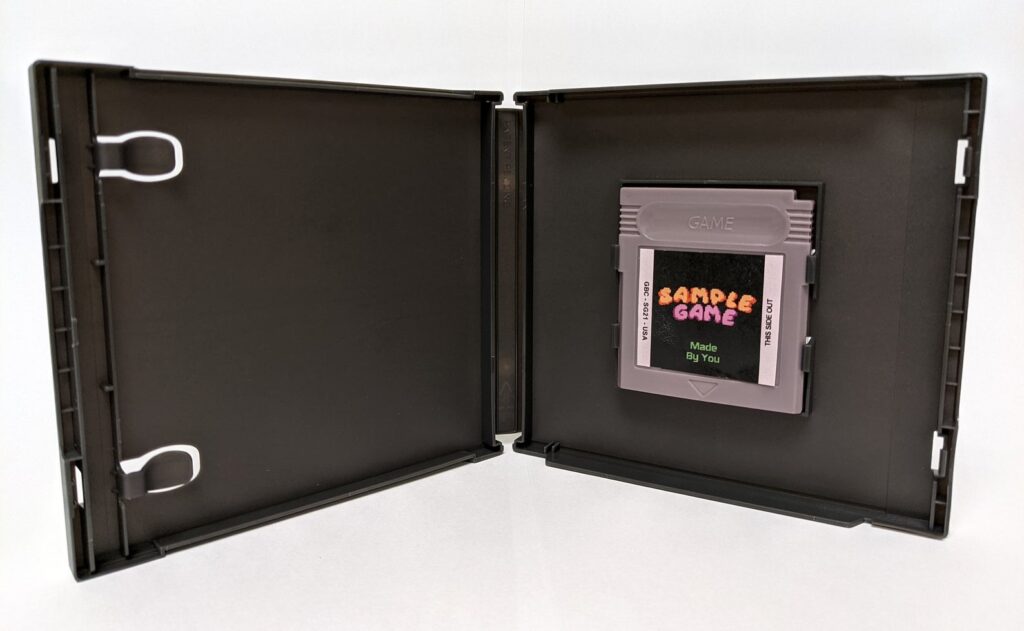 Is there anything you'd like to say to our readers?
I just want to say thanks to the community, you are all great, and I've loved making my first game with you. I'm really a developer first, publisher second, and I love that other names such as Spacebot Interactive are entering the space. I think they're awesome and look forward to seeing other GB Studio games getting physical runs!
---
Update: Jared's store appears to now be out of stock for these custom carts. You can still find Jared's Etsy Store and check for their stock in case it comes back: https://www.etsy.com/shop/GBCartsShop
While you can certainly produce larger quantities of carts more affordably on your own, having this service for one-off productions is extremely enticing. Jared also organized GB Studio's first Christmas Jam.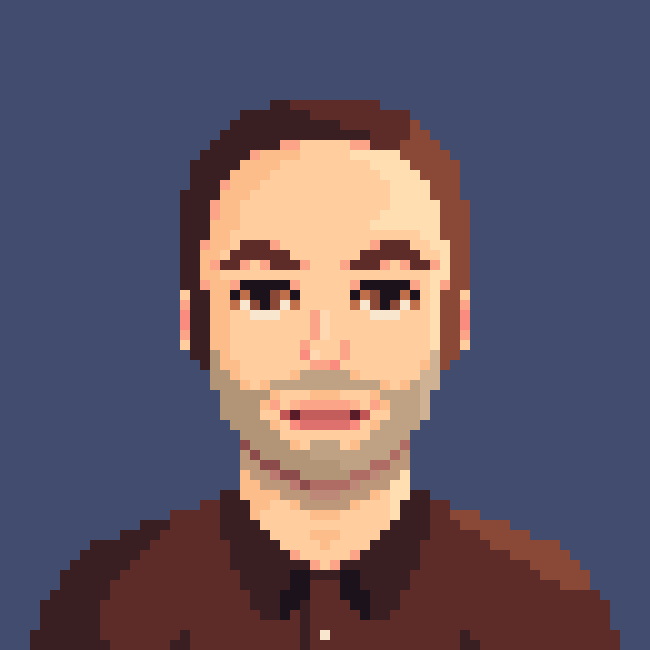 Audio Engineer, Mac Technologist and Video Game Developer. Managing Editor of GBStudio Central. (he/him)