insideGadgets is now offering bulk custom flash carts, made-to-order for homebrew games. This is perfect for GB Studio ROMs ranging in size from 128KB up to 2MB. The minimum order size is 25 pieces with 50 pieces or more being available upon request. insideGadgets will even flash your ROM for you like they do with all their carts. They also offer to help with the distribution of your games if you require assistance on that matter.
The cart sizes available are 256 KB, 512 KB, 1 MB or 2 MB, but note that you can fit a smaller ROM with no issues on a larger cart. Each cart has the option to add 32 KB of FRAM which will allow saves with no battery needed!!! This will work with unmodified GB Studio ROMs.
Prices on the carts vary from $9 USD up to $18.50 USD per unit depending on the build, with some additional customization options listed below.
Customisation Options
All carts start with the PCB thickness of 0.8mm. This should fit most official and aftermarket cartridge shells.
You have a variety of different colour options, but costs vary depending on your selection (prices listed per 25 units):
Green (no extra cost)
Red (extra $50)
Blue (extra $40 at 0.8mm or no extra cost at 1mm)
Yellow (extra $70)
White (extra $40)
Black (extra $40 at 0.8mm or no extra cost at 1mm)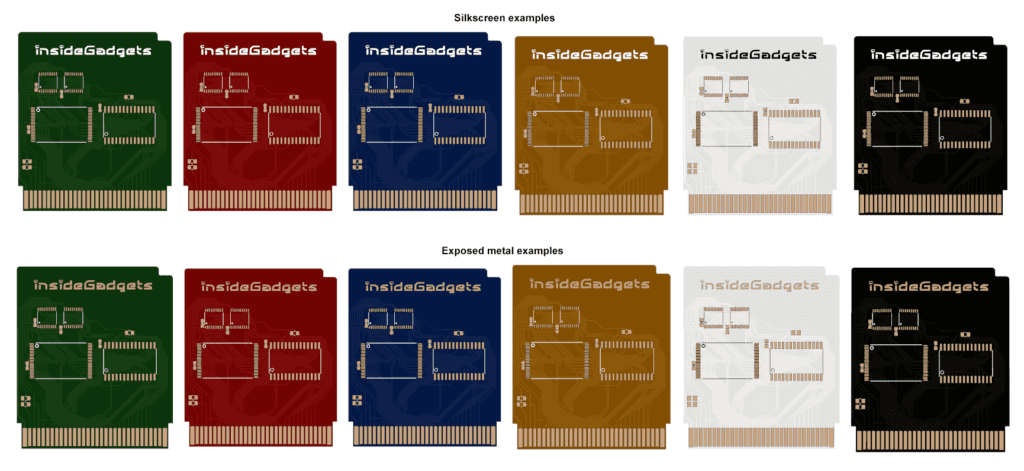 White can get a black silkscreen as a little extra bonus. This is a manufacturing default option, it's unknown if black is an option with the other colours at this time.
1 mm thickness should not cause any issues with the Game Boy or cartridge shells. A couple of the other flash carts insideGadgets offers are 1mm and have no issues.
insideGadgets also has a Custom boot logo option available upon request – WARNING!!! This may break compatibility with some Game Boys!
Now we get onto the coolest feature by far. If you have ever seen the Japanese version of Pokémon Crystal, you will know the back of the cart has this amazing design printed directly onto the PCB.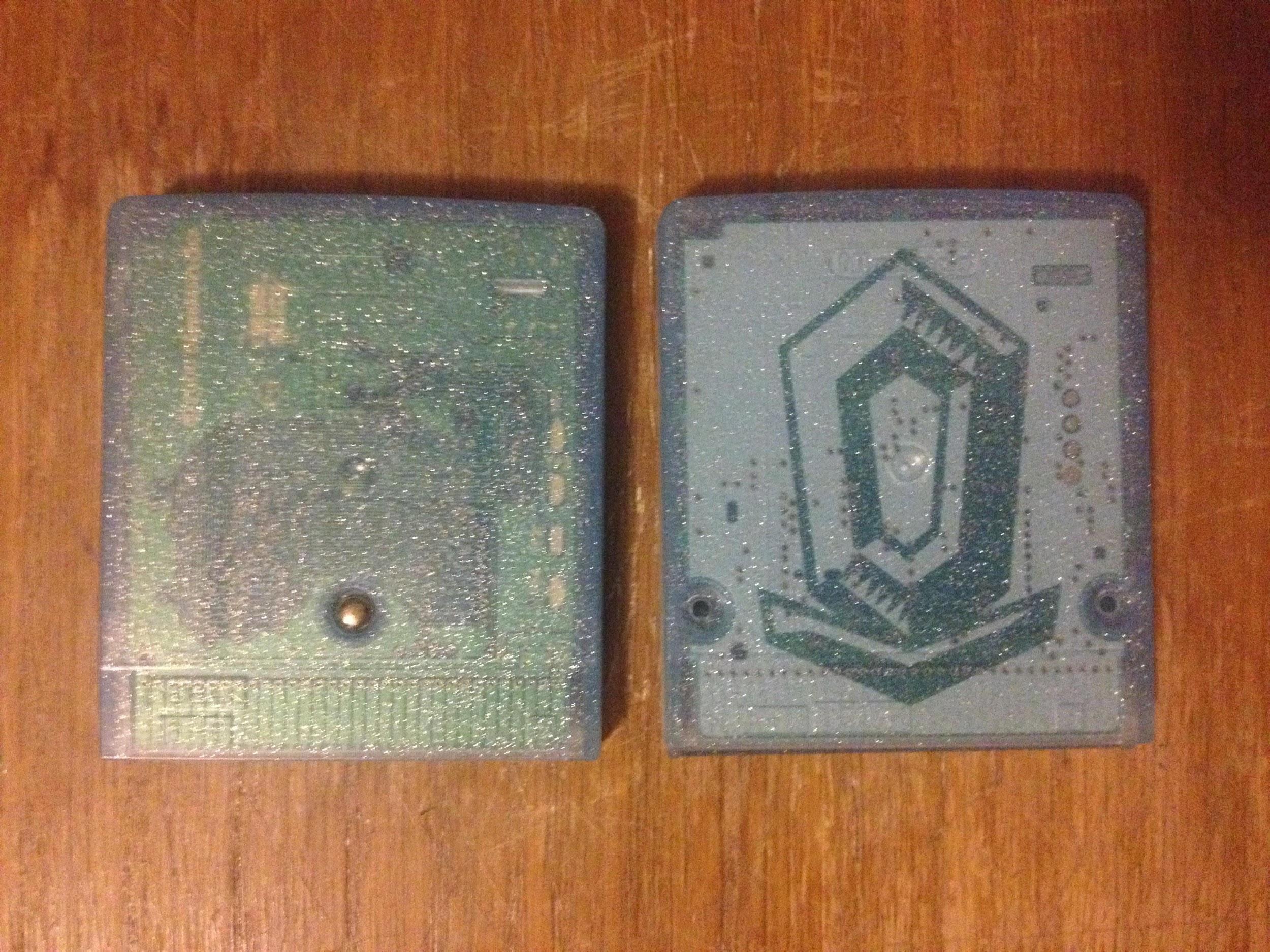 insideGadgets offers this with your custom carts, but is also able to use an exposed copper layer to give you 3 colours to print (cart, silk screen and copper).
You can send the image to insideGadgets and they will render an example for you, or if you prefer you can do it yourself. To do so, you can download EasyEDA from https://easyeda.com/. It's free but does require you to sign up. There is also a supplied empty cart here: https://shop.insidegadgets.com/wp-content/uploads/2020/10/GB-Blank-Flash-Cart-v1.zip
Once here go to File > Open > Egale and select the cart pcb file.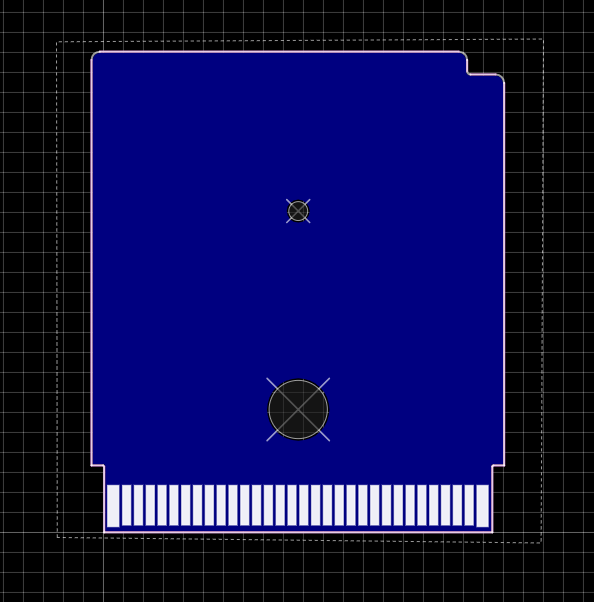 Next, Import your image with File > Import > Image. I used my logo to demonstrate.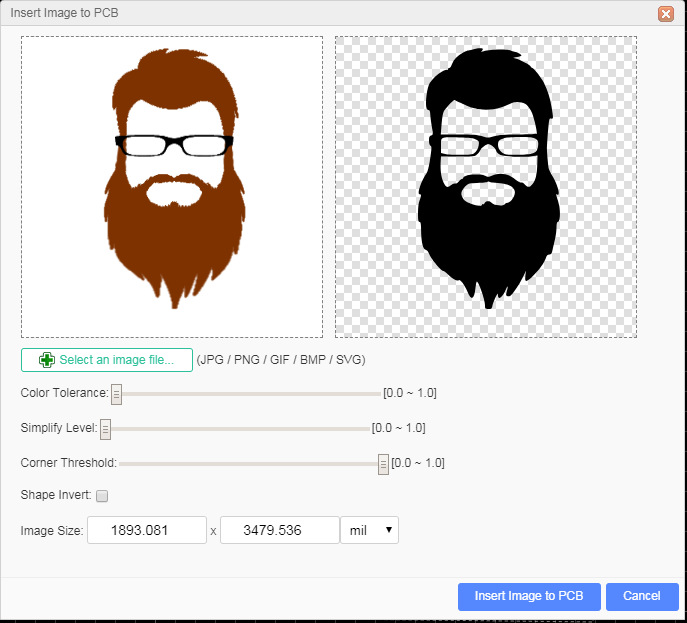 You can play around with the levels until you are happy and decide if you want it inverted or not. This might take a few tries to get the sizing right, I like to change it to cm from mm as it works better in my head. After a bit of trial and error you should be able to place your image. Left click to place the image, then right click to clear the selection otherwise multiple copies of the image will be placed.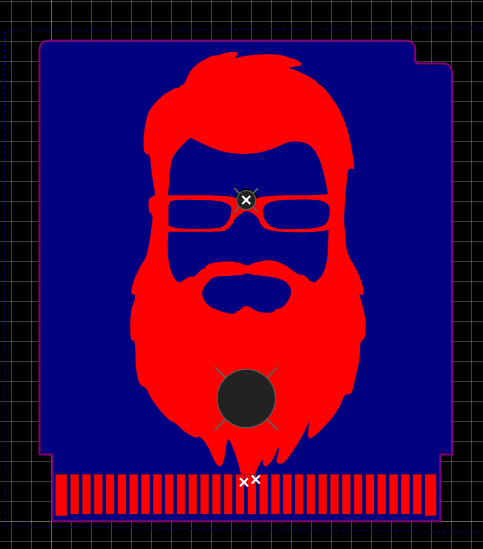 Now you'll need to choose which layer the image is on. Select the image to highlight it and under image attributes on the right, choose the layer. For my cart I selected the Bottom Solder Mask layer. Now you can go to View > 3D view to see a render, as well as click and drag the image to rotate it around.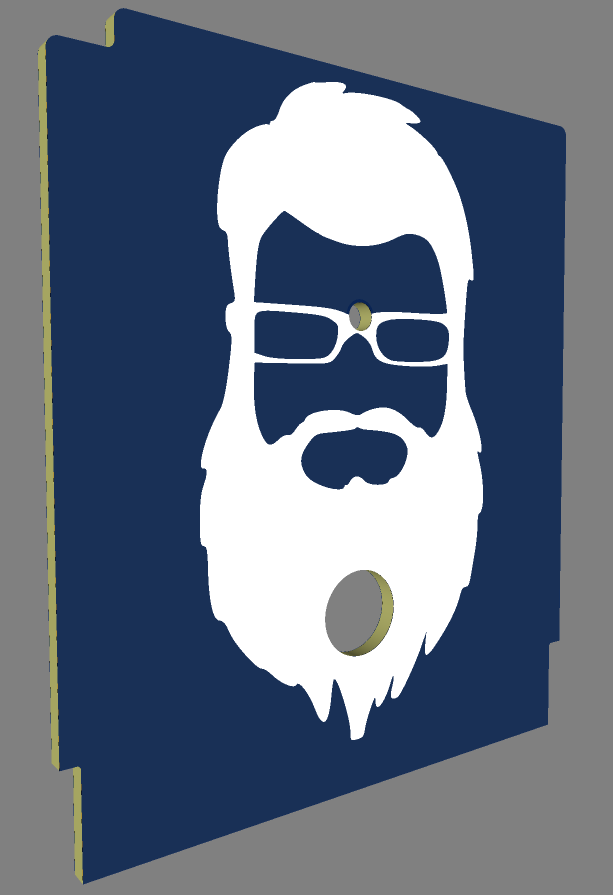 Once you get used to the software, you'll be able to really experiment. There's heaps of fun stuff you can make by layering images and really dial in what you want from your cartridge.
Turnaround Time
So how long will it take to get your batch of carts? This can vary depending on the quantity of carts and the team over at insideGadgets is exploring some new options to hopefully decrease the turnaround time. According to their website, it can take 5-6 weeks to build the carts and 3-5 weeks to ship using AusPost or 4-7 days via DHL.
Is It Worth It?
While the cost of these carts can vary depending on what options you choose, I don't think you will find anything of this quality and with this level of customizability any cheaper than what insideGadgets is offering. insideGadgets has a long standing history of delivering quality products for the Game Boy community and we are certainly excited by this News! Keep in mind that these carts do not include shells, more on that topic to come.
You can check out the pricing and options on the insideGadgets website: https://shop.insidegadgets.com/product/custom-gameboy-flash-cart/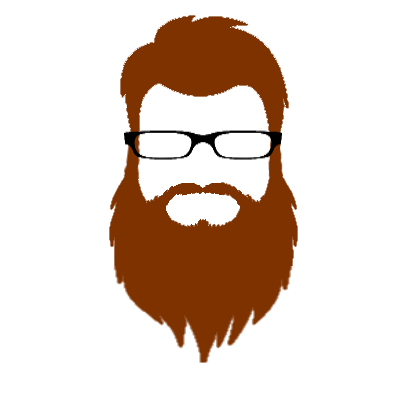 Game Boy Enthusiast, Hardware Fanatic, Mad Man. (he/him)