Some exciting news for Game Boy enthusiasts and developers: Retro Modding, who is already a fixture in the community with their mods and tools, has launched "Incube8 Games" a subsidiary game publisher focused on 8-bit handheld consoles. The concept of a business incubator isn't new. An established company or organization will provide a smaller company, usually one just starting out, with resources and expertise so they can then expand and become successful on their own. For something like a food manufacturer, this could take the form of an affordably priced kitchen rental for someone to make jams or preserves that are then sold in a farmer's market. For game development, physical space isn't so much of an issue, so financial resources, production management and marketing support is usually the go to avenues of providing support.
Where Incube8 Games differs is they are also providing a "one stop shop" for manufacturing physical games. Think about the current options if you wanted to produce your own Game Boy game and do a physical production run. There are several places where you can source carts, shells, labels, inserts, boxes and manuals, but then you have to flash the carts, assemble all the materials, put together the shipping and physically do it all. As someone who did this all by themselves for a relatively small run (120 units for my game) it can be exhausting. And what happens if there's an issue? I was super lucky in that only one package of mine didn't make its way to the customer. I had ordered a few extra carts, but I didn't have the resources or time to account for more than a few issues if they arose.
Incube8 Games is offering the option to not only finance the entire run for your game, but also leverage their business acumen and resources to handle the production, assembly and distribution. Of course, in order for this to be a viable and sustainable system, they will have to be selective with which games they accept for publishing, but they are openly calling for developers to reach out to them if they have a game they think would sell. And yes, they are super supportive of GB Studio games.
The first game they are announcing is actually a previously unreleased Game Boy Color game called Infinity. This RPG was 90% completed when it was shelved in 2001 as the Game Boy Advance made releasing an older game not financially viable. It later found a bit of a cult following thanks to an unfinished ROM being released by the developer, Affinity. Incube8 Games will be launching a Kickstarter this summer to help finance the completion of the game and its physical release. We'll be working with Retro Modding and Incube8 Games in different capacities to support this project, including keeping our followers up to date with it's progress.
You can read more about the official launch and contact them if you think your game has what it takes to see a production run at: https://incube8games.com/ You can also find out more about Infinity specifically at: https://www.infinitygbc.com/
We are really excited to see a new publisher launch in 2021 dedicated to our favourite hand-held console and so openly support the GB Studio community!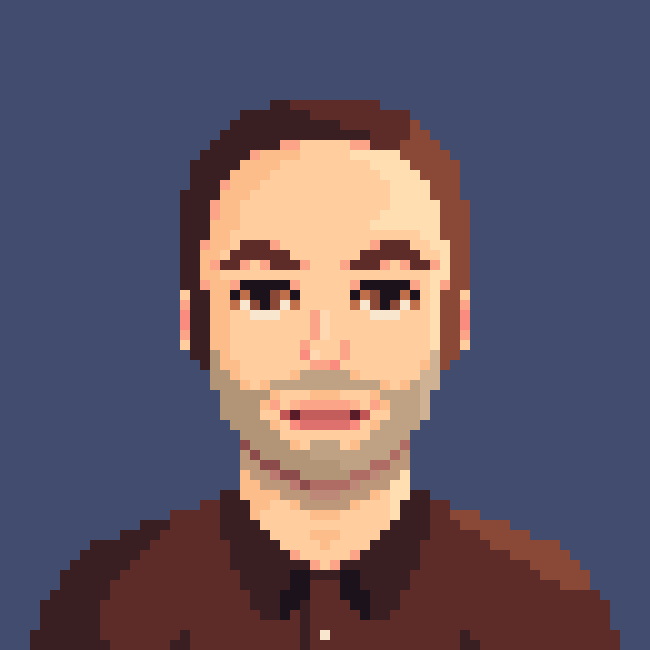 Audio Engineer, Mac Technologist and Video Game Developer. Managing Editor of GBStudio Central. (he/him)