We are super excited to announce our latest endeavour, GB Studio Magazine – a quarterly publication powered by the team at GB Studio Central and lead by Eric Mack.
We take the articles and content written for the site, then carefully craft them into an elegant magazine reminiscent of the days when you got all your gaming news and tips shipped to your door. Featuring awesome layouts and gorgeous art, our magazine is the perfect companion for the GB Studio and Game Boy enthusiast.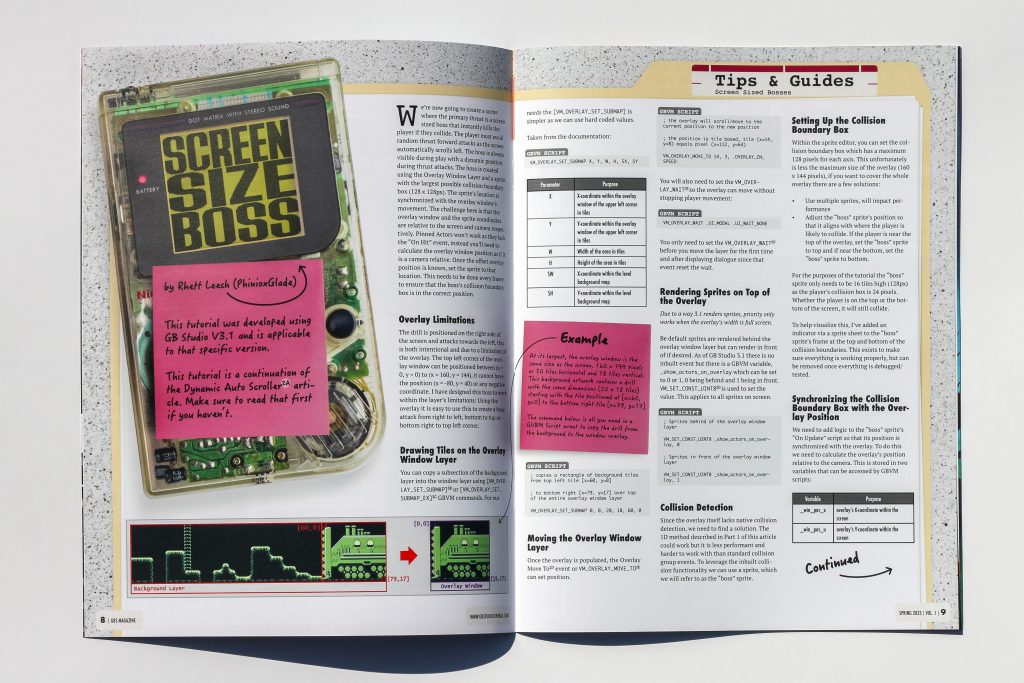 We're powering this project via Patreon, where you can find three tiers to choose from:
1.0 – Supporter ($3)
2.0 – Digital Edition ($7.50)
3.0 – Physical Edition ($20)
Patrons are charged once every three months when issues are sent to print, and get access to the Digital Edition right away. Individual issues will be available one month after print at a higher cost, so it pays to subscribe. Prices include shipping worldwide.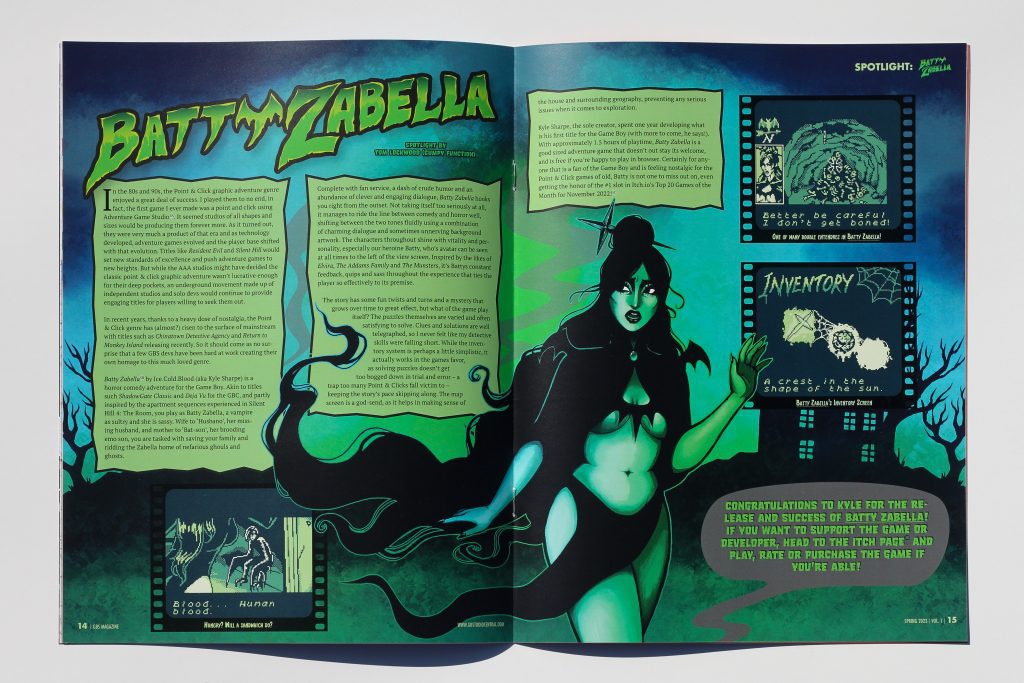 Our Inaugural issue is ready to print and will be sent to production on June 19th, 2023 – so you have until then to sign up and get this momentous product! You get an awesome physical publication, and also get to help support our operations.
Subscribe to GB Studio Magazine via Patreon here.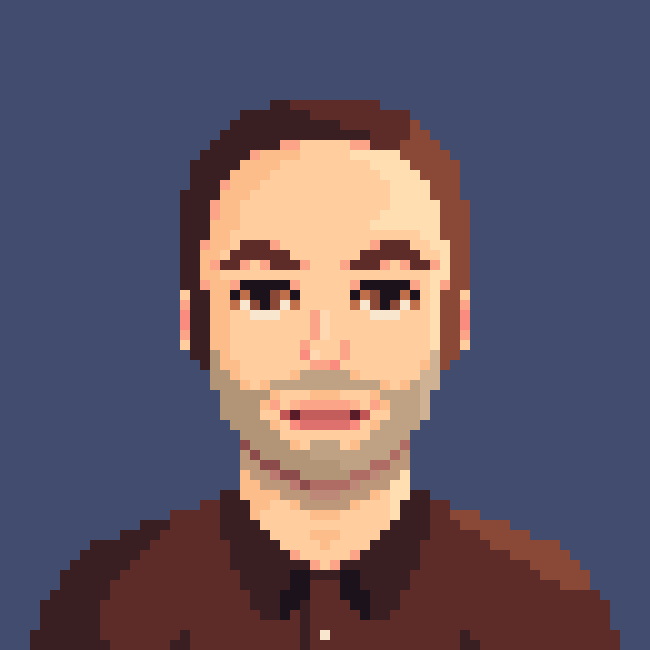 Audio Engineer, Mac Technologist and Video Game Developer. Managing Editor of GBStudio Central. (he/him)