Infinity is getting ready for release in 2023 and there is much excitement within the GB community to get its hands on this once-forgotten RPG. It was originally set for release back in 2001 but was canceled by developer Affinix Software as the market shifted to Game Boy Advance. However, Mathew Valente is part of the team determined to make Infinity's release finally a reality. "Infinity was originally developed by Justin Karneges, Hideaki Omuro and written by Mark Yohalem. Eric Hache wrote the music and I was one of the last to become involved when I transcribed Eric's music to the GBC," he explains. "I was lucky to join a team full of passionate game developers, who also tend to be digital hoarders such as myself. While the code was released as open source in 2016, Justin and Hid were very good at backing up their code so we never lost it."
It was this passion for coding that led to the decision to continue the development a few years ago. "It must have been a combination of the group's passion and obsession with the game." Says Mathew. "We believed it was a great game, we still do, and it was just unfortunate timing for it to not be released due to the release of the Game Boy Advance hardware. No one wanted to publish a GBC game when the console was retiring. When Justin announced the open-source aspect of the game back in 2016, there was a resurgence in the desire to complete the game (outside, and inside the group). It's hard though since we all have full-time jobs, we needed help."
The group decided to run a Kickstarter with the help of Incube8 Games as the publisher for the project and they "had no idea it would be as successful as it was," Mathew explains. "When the Kickstarter was released, seeing the amount of coverage and support it received excited us. While that was over a year ago, our excitement hasn't died, and our development team is still hard at work to complete our goals."
It's not smooth sailing though and the challenges of getting the twenty-year-old game finished are not lost on Mathew. "From what I've noticed the most while working the past year on it during my off hours, basically our biggest challenge at the moment is not having Justin full-time. He is returning to the project on a part-time, very limited basis, so I'm asking him to document his code as the new programmers we have tested so far seem to have a problem understanding his code. Justin will work hard to fix that for us."
Issues with the code aside, Mathew also has other challenges to work through. "Other issues are that, despite our backing up obsessions, there are some tools that are so old that they do not work properly on modern operating systems, so they had to be redesigned. In some cases, new tools had to be developed to replace old ones."
Several original Affinix Software team members are working on the project and Mathew feels that this is "so important. The original game's heart was there due to the passion of the original team. And while we only have Justin in a limited capacity (it's no secret I wish he was back full time of course), his involvement will help keep us moving as we gain more support to complete the game. I'm very excited!"
Mathew isn't feeling the pressure to deliver the Kickstarter and is "confident our game meets the expectation that a console-RPG enthusiast would have to play a game in the J-RPG style. I said it back in 2001, and I'll say it in 2023, Infinity has that feeling of playing Final Fantasy IV for the first time (at least, for me it does)."
One of the more exciting aspects of the Infinity project is the inclusion of music by Sega legend Yuzo Koshiro. "Mr Koshiro has been nothing but professional," Mathew explains. "It was exciting hearing him create music for this game. He worked closely with Eric and me to provide a great musical experience. It was interesting to listen to him update the music as he added things, or changed them to only make them better. His style is very different from Eric's, but it still fits entirely in the game and is a great listen. If you're interested, you can watch me recreate his song on live stream on Incube8's YouTube video"
The team recently announced that the expected release of Infinity has been pushed back to 2023 and Mathew reflects on whether this extra time will make the game better overall. "We hope so. With the unfortunate prevalence of a pandemic still in effect, causing people to become sick and incapacitated, and the fact that everyone has day jobs, not to mention some unfortunate circumstances befalling some of the new staff we've recruited, the delay was required."
He also explains about the team needed some time to recuperate. "Some of us also needed to decompress and relieve stress through our hobbies. Some other team members ended up having to move or having to focus on renovating their houses, or slow down their progress due to extreme amounts of work at their day job. One of our team is even in Poland, and with the issues happening along their borders at the moment, it's understandable they wanted to spend more time with their family." Mathew continues this thought and says that the publisher "Incube8's highest priority is also that we have fun making this, otherwise the passion in the project will be lost."
When asked about he is feeling about the project personally, Mathew is positive and is enjoying the work. "I have been feeling good about the project. It has been exciting working with my old friends. Having Justin back excites me even more! Having the support of Incube8 Games, and its parent company, Retro Modding has been amazing, as well. Olivier, Gary, Najomie, Alex, as well as all the rest of the staff have been so helpful in getting us the support we need. Not to mention helping us organise live streams, websites, trailers, and other promotional material which was a huge reason why the Kickstarter was so successful, as well." This is reflected in his final thought that he "hopes that our passion shines through in the final product!"
We are certainly looking forward to playing Infinity when it's released next year and we want to say our heartfelt thanks to Mathew for taking the time to chat with GBS Central.
You can check out more information about Infinity from the Official Game Page, as well as sign up to be notified when the game is available from Incube8 Games's Infinity Store Page.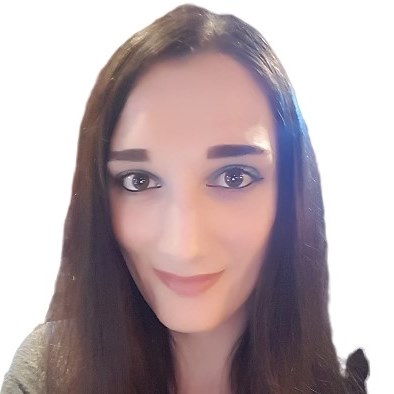 Happy go lucky game journalist, write for print mags, books and online. Love my retro and have a taste for new GB games.