The GB Studio community is full of members looking to help each other make the best games possible. Between the Discord channel and the official subreddit, there's always some place to ask for help. I've been an active member of the subreddit for almost a year now, and in that time I've noticed there are some frequent contributors.
One member is Robert Doman, a GB Studio user based in the UK. Over the last few months they've been creating video tutorials on some of the frequently requested topics and features that were introduced in the 2.0 Beta. The GB Studio Central team wanted to highlight the work Robert's been doing, and I had the opportunity to talk to Robert about their background and experience with GB Studio via email.
---
What brought you to GB Studio and how long have you been working with the tool?
I actually found GB Studio while I was finishing my degree in Game Development but I didn't properly try it out until I had graduated. While in University I used industry standard software like Maya and Unreal Engine almost every day, but before that I really enjoyed using Adobe Illustrator at College. GB Studios' visual scripting was the perfect fit for me as I would consider myself more of an artist. Although the Unreal Engine is an extremely powerful tool to create a large variety of games, working with it on your own can be very daunting.
I saw some of your 3D work on your channel as well, you have a devlog for modelling 3D Cars. Can you tell us about the transition between 3D development and retro game design?
I love cars, so in my personal work my lecturers helped push me to create realistic 3D car models and in my team work I was able to practice and enjoy the creativity of developing 3D experiences. Unfortunately, I wasn't lucky enough to get a job straight after leaving school so I started looking for other opportunities. I tried to become a freelancer. I used my portfolio of cars to start low poly 3D modelling for people. I soon realised that although it was to do with cars, it really wasn't what I wanted to do. I wanted to make games. As I was constantly applying to jobs but would continually be rejected, I wanted to actively use my skills. This meant I was doing freelance, participating in game jams, releasing GB Studio games and also working with my fellow graduates on some other game ideas.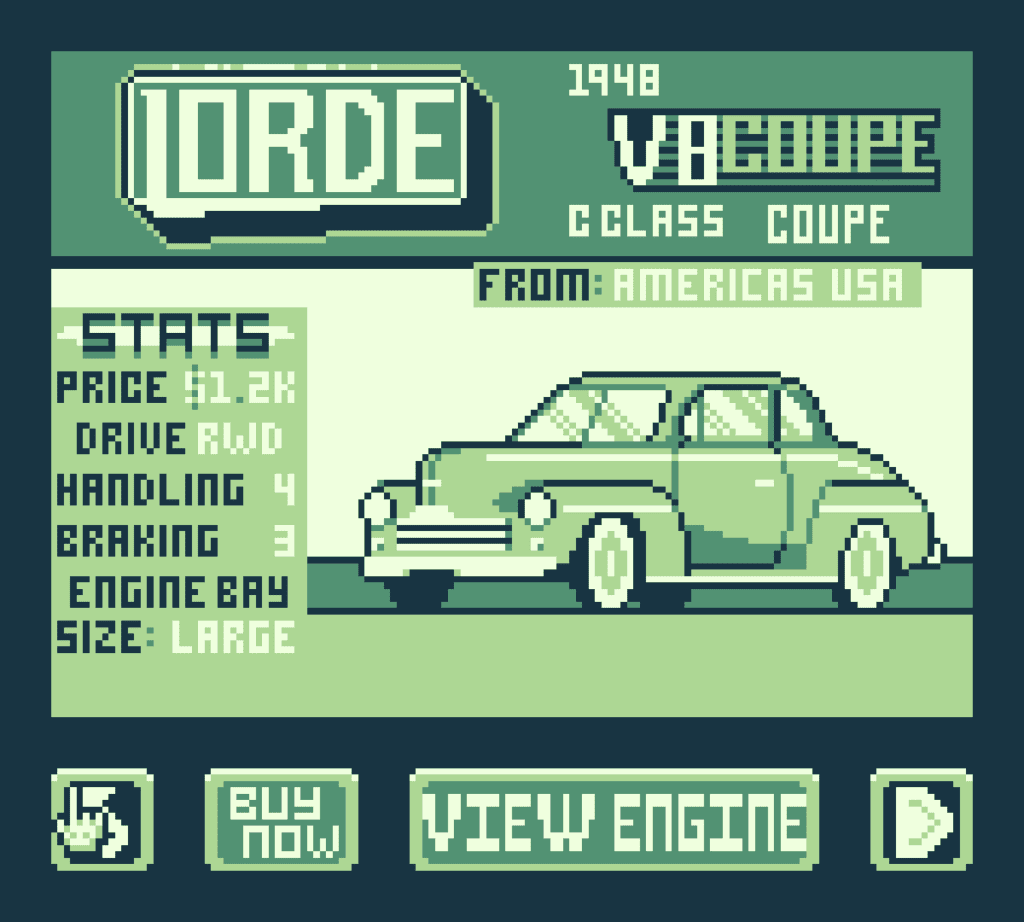 Why did you decide to start creating tutorials, and how has the experience been creating videos?
You might notice, the first few videos on my channel are very random as I didn't really have an aim for it at all. I struggled at first to find things to make videos of and I wasn't very confident speaking on video. The Cyberpunk car video was me trying to use my love of cars and skills for modelling to make content. But it honestly wasn't that enjoyable to do as I normally have a deadline or I am recreating a car from a blueprint, so I have an end goal in mind. With that it was purely creative.
I started making Devlogs for the GB Studio games I was making, but it always felt as if I was talking to no one. I started making tutorials when I felt proud of myself for figuring out how to display numbers beyond 255 in Take It Racing 2. Once I had made that video, my girlfriend told me that it was great and would be smart if I did more like it since it got a few positive comments so I wasn't talking to no one anymore. I took her advice and saw a few people in the subreddit wanted help making a Pokemon battle system. I was surprised there weren't more videos on this as Pokemon is one of the most popular Game Boy games. The video I made is currently my most popular video on my channel so I knew there was demand for this style of content.
What is your typical approach to making a tutorial?
At first, making tutorials was difficult. I knew GB Studio pretty well by this point so I planned it out on paper and then recorded myself doing it. I now consider it a pretty bad video, but it does mean the viewer sees the mistakes I make and can learn with me. I had to do a lot of cutting when I stopped to think about what to do next and consult my notes.
Now I like to do it first on my own to see if it works, and then just press record, show what I made, then start from scratch. This makes me a lot more confident, involves less cuts and is also tested first. I have really enjoyed making these videos as I get loads of positive comments from people saying that I have helped.
How do you select topics to tackle?
I normally pick topics people ask for, but I also like to make tutorials for things that other people might not have thought they needed.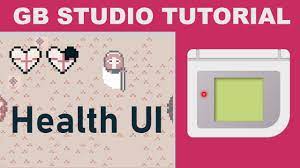 Your tutorials do a great job covering the concepts in a short time (your more recent videos all seem to fall under 10 min). But even with "shorter" content, I imagine it's still a lot of work to get these out there. How long would you say it takes to put together a video on a topic?
The most time consuming part of the video production is coming up with the idea. Every video I make I get more confident and waste less time making it. For a 6 minute video, I don't have to cut too much out. If it all went to plan then the video will be uploaded within an hour of the start of filming. With longer videos it could require a reshoot if I messed up too badly. For this you can see why I prefer shorter videos too.
I think the shorter videos are also more digestible. The quicker I get to the point the better as I think most people have a problem to solve. I understand I may be wrong about this, so I am planning a back to basics tutorial series where I go over the fundamentals.
Any advice for GB Studio users?
My advice to other GB Studio users is to start small. All my first games were small because I had learnt this at school. Just because a game is small, doesn't make it bad. You are probably making a game because you want to play it, so make it playable as simply as you can to see if it works! Also, if you have never made a game before you don't want to be learning the software while trying to create that dream project, as it will never be as good as it could be and you might just give up.
Always share your work. There is no reason to hide: a game is only a game if it is played. Post your game in the subreddit, tweet it and tag others to get their attention. Try new things and participate in game jams. Almost all the games I published last year were part of a game jam.
GB Studio has started a revival of the homebrew Game Boy games and you are here at its start. If you need any GB Studio help or want me to play your game, please tweet at me!
Outside of your tutorials, what's coming up next?
When I started I used GB Studio, I used it as a tool to make web games. I have now bought a Game Boy and have fallen in love with it! An interesting thing is how many games are getting physical releases and are hitting pretty big targets. As I am still unemployed, this will be my goal for the future as I would like to be able to support myself financially from doing what I love.
Outside of the tutorials I have been working with The Retro Room on some super secret revival projects. My passion project is Take It Racing 2, a racing management simulator. You can play the demo on itch for free. On my channel I have tried to keep my content varied so I sometimes play other people's games and I make Game Boy music.
---
You can itch check out Robert's YouTube Channel for his GB Studio Tutorials and other videos. He also has an itch page for his games. You can also follow him on Twitter and support his tutorials on Patreon.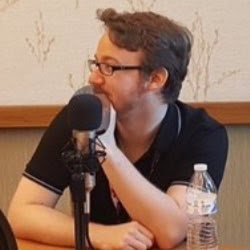 Friendly Neighborhood Game Designer, Podcaster, and (ex)Librarian (he/him)