Dragonborne is one of the most ambitious GB Studio games made yet! Its creator, Chris Beach, spoke with us about his experience making the sprawling RPG and teases us about new things coming.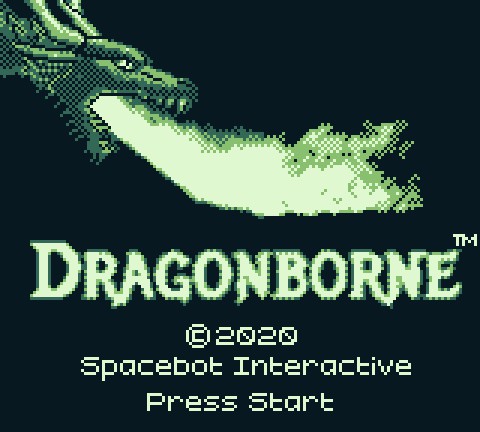 Can you tell us a bit about yourself? Do you come from a game development background?
I'm 33 years old, an avid Game Boy Collector for around 10 years, and have always loved the console since receiving my first DMG that I shared with my brother as a child. I'm a massive fan of RPG's and felt that the Game Boy deserved more of this genre in the west. This is the first full game I have ever programmed. I have experimented with development in the past but GB Studio allowed me to realise my dream of finishing a full game for my favourite handheld. I had no ties to game development previous to Dragonborne, I actually run my own commercial real estate business which is my full time job. However, game development is becoming part of my day to day more and more lately.
How did you find out about GBStudio? Was Dragonborne the first game you tried to make with it?
I found out about GB Studio by googling Game Boy development, which I did a lot of the time. I was actually in disbelief at first that an engine had been created that allowed me to finally achieve my dream of developing a full game. Dragonborne was the first game I made with the engine.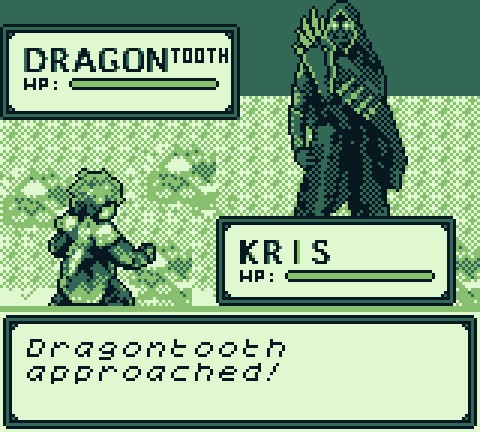 Where did the idea for Dragonborne come from?
I'm a big fan of the Zelda games which definitely influenced some aspects of the game, namely the dungeons and puzzles that you come across. I'm also a big fan of the Final Fantasy Legend games, which is where the turn based battle influence comes from. The mixture of action adventure and turn based battle RPG really intrigued me as a genre and I think it works well. In terms of the story, I'm really into mythical creatures and legends revolving around dragons, which is where the choice of lore came from. I wanted to create a main character that was likeable and that people could relate to whilst leaving some surprises that hopefully kept the story interesting.
What parts of the game making process did you enjoy the most, and what was the least enjoyable?
I think my favourite part of development had to be level and overworld design, it was fantastic to see the world of Argon unfold and become a reality. The part I liked the least had to be the bug testing, mainly due to the repetitiveness of testing and making sure everything was programmed correctly.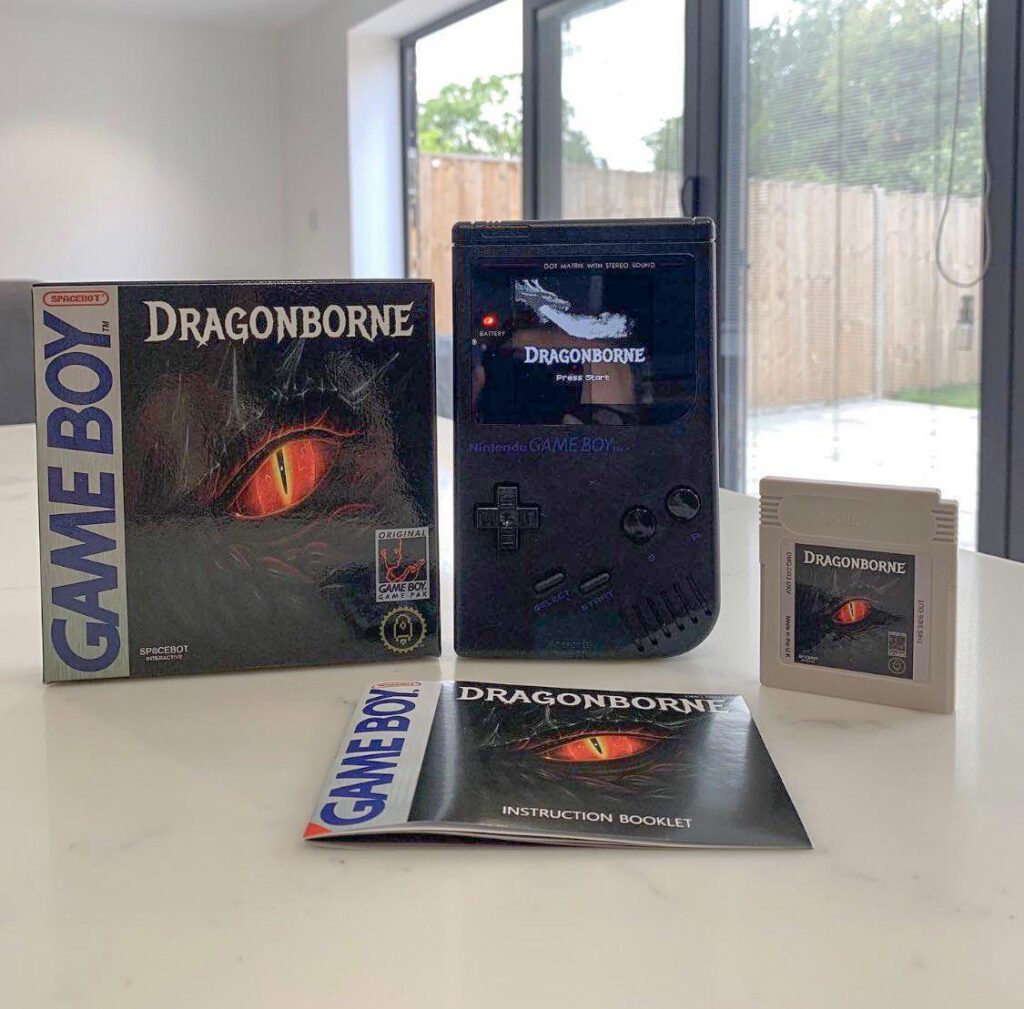 Can you tell us about the production of the carts and box for this game?
The physical production of the game actually went surprisingly smoothly. In terms of manufacturing, I managed to find a local printer who worked closely with me to produce good quality packaging similar to original Game Boy games. Cart shells were purchased on a wholesale basis along with the cart pcb's. The task of fulfilling orders went smoothly in the end, but it was a massive workload to get it all done done alongside running my other business. I have learnt from that and will be taking a slightly different approach with the 2nd run of orders which are due to ship in January.
How are things going with the release? Would you consider it a success?
In terms of sales the game has far exceeded my expectations and I'm incredibly grateful for the support I have received. I have received very good feedback from a lot of people and have taken any negatives on board. I hope that it will be considered a classic RPG for the Game Boy in years to come.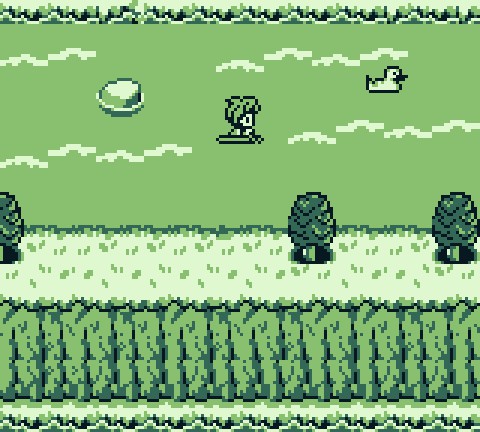 What's next for you?
I am actually already working on some new projects for Game Boy, so watch this space!
Anything else you'd like our readers to know?
I would just like to say thank you so much to everyone who has purchased Dragonborne and shown support. It really inspires me to continue making great games and I truly appreciate it. I would also like to thank my partner Krumel for all the help with the game.
---
Chris distributes Dragonborne through his company Spacebot Interactive. You can also find them on Instagram, Twitter and YouTube. Pre-orders for Dragonborne's physical run are unfortunately closed, but you can still purchase the ROM from www.spacebot-interactive.com which can be played on an emulator or with a flash cart. You can also play a demo of Dragonborn at his itch page.
We are holding a giveaway to celebrate the launch of GB Studio Central, where you can enter to win one complete-in-box new copy of Dragonborne! Details on how to enter can be found at giveaway.gbstudiocentral.com.
We'll be releasing a spotlight on Dragonborne later this month.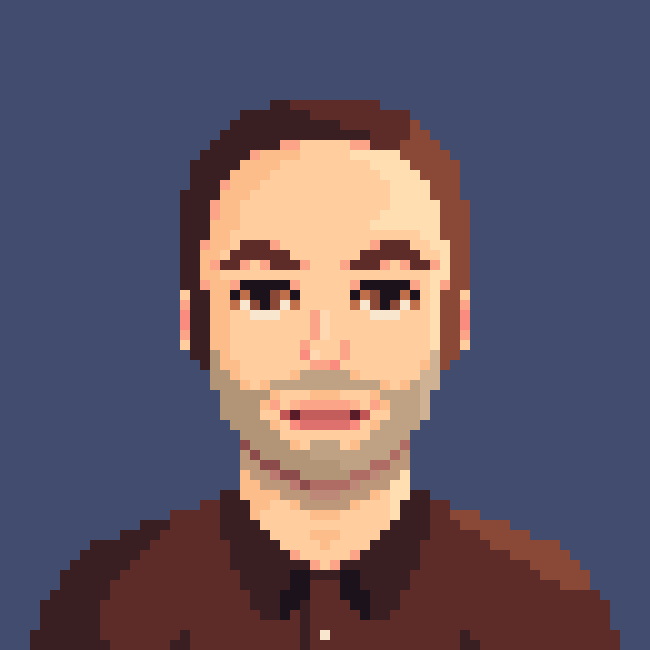 Audio Engineer, Mac Technologist and Video Game Developer. Managing Editor of GBStudio Central. (he/him)