So you found GB Studio, have been playing around for a bit and got this sudden wave of nostalgia. You went and dug out your Game Boy from whatever basement, attic or shoebox it's spent the last 20+ years in, chucked in a few AA batteries and a copy of whatever game you found along with it and what do you know, it runs!
This article will explain your options on how to take your GB Studio ROMs and play them on a real tangible gameboy. Firstly, there are 2 main types of flash carts available to you: SD card based carts and carts that can be reflashed using something called a flasher. Each has their perks and I will go in depth about what they are as we go.
SD Based Cart Options
SD card based carts have one major drawback, they draw a lot more power from the gameboy console. In some circumstances a gameboy pocket with a backlit screen might not even boot a SD based cart, and if it does it might have less than 2 hours of battery life. The trade off in terms of features might be worth it though.
EVERDRIVE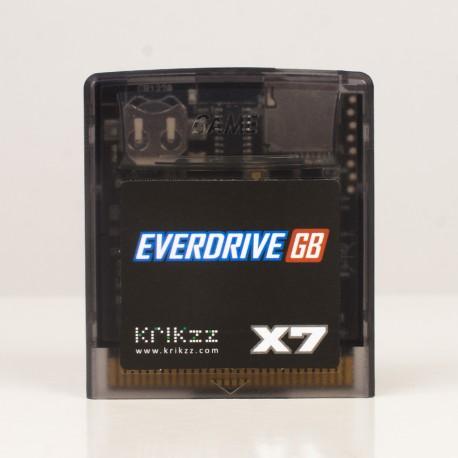 The first of the SD based options is the Everdrive by Krikzz. Probably the most famous series of flash carts that span multiple consoles, the everdrive comes in 3 variants: the x3 at $59, x5 at $89 and x7 at $129. Each has a series of different features, including save states and cheat codes. Here's our spotlight on the Everdrive GB.
EzFlash Junior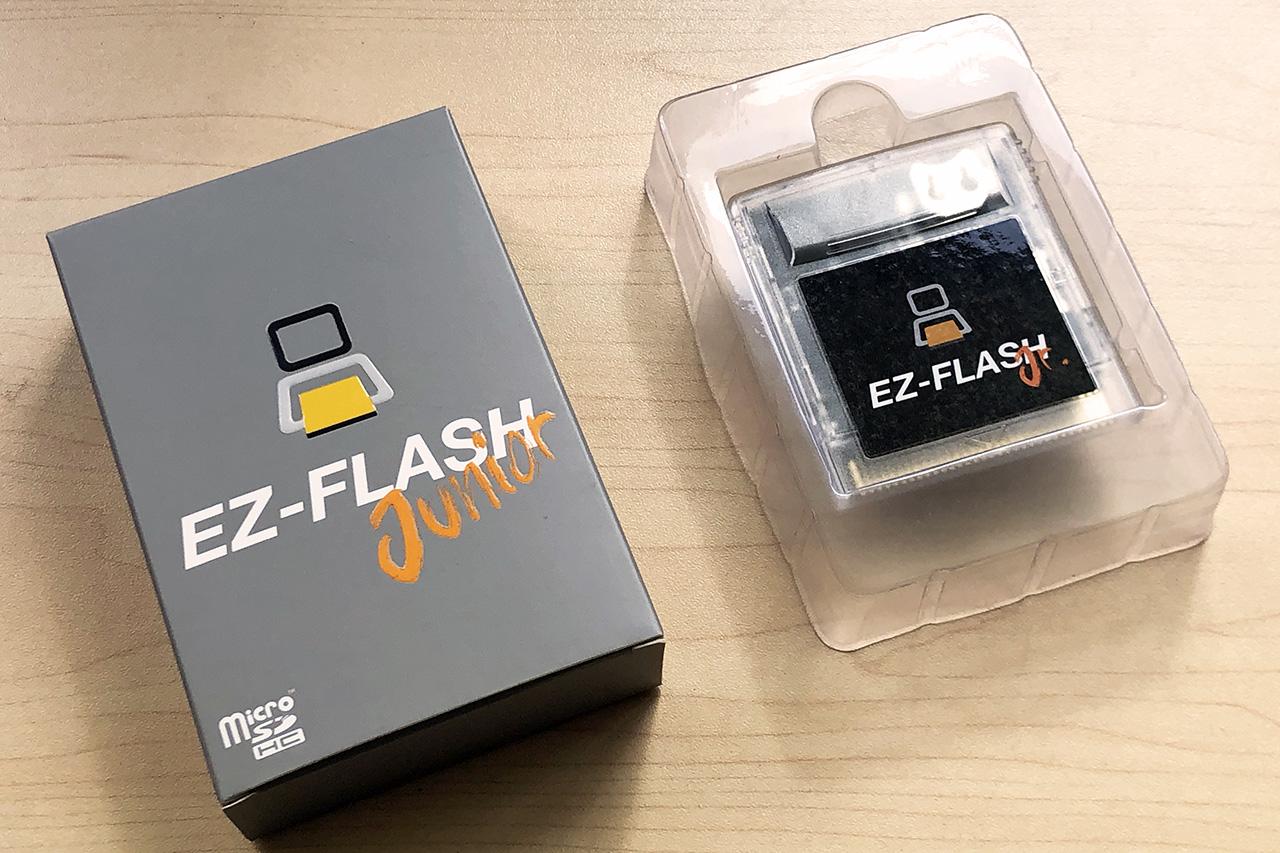 The EzFlash Junior is one of the latest additions to the SD based flash cart game, coming in at about $50 (depending on the seller). It's quite a good cart, no fancy cheat menu or save states like the everdrive. Simply drop the roms onto the cart and off you go. (A spotlight on this device is coming soon)
https://www.ezflash.cn/product/ezflash-junior/
ElCheapoSD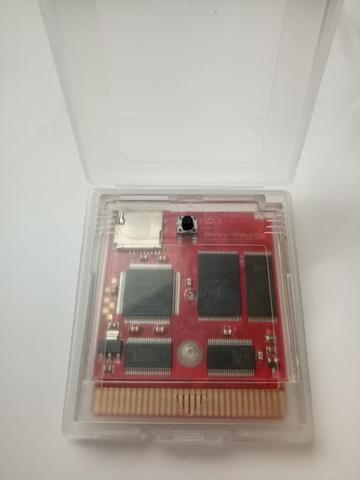 The ElCheapoSD is exactly what it says in the name – cheap coming in at $40. This cart only supports ROMs of 4 MB or less, luckily this is the current max GB Studio ROM that can be made. This cart also supports save states albeit not with every game. You can read our Spotlight on ElCheapoSD here.
https://bennvenn.myshopify.com/
Flashable Carts & Cart Flashers
When it comes to cart flashers do not cheap out on them. There are plenty of cheap cart flashers available online that either no longer support more modern flashable carts or you just can't get the software for anymore. It's a lot more hassle than it's worth.
Flashable carts are a different story. You can pick up a number of high quality carts from a number of different sellers, but you can also buy cheap reproduction carts from something like aliexpress or ebay and reflash the carts with your own roms quite easily. This means you can make your own cart for under $5.
GBxCart RW (Non MIni)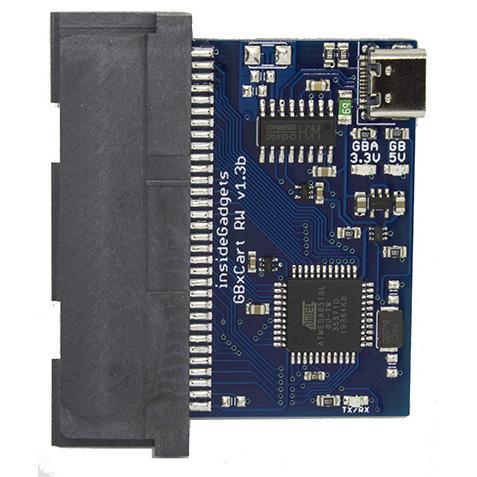 This cart Flasher from insideGadgets has a tonne of features coming in at $30. Features include backing up and restoring saves from any cart (including official Nintendo carts), backing up your ROMs, backing up you GB camera photos – not to mention it supports the flashing of an extensive number of flash carts. All of the insideGadgets flash carts are supported and some others, and it also supports a number of different GB, GBC and GBA bootlegs.
Note the mini can't reflash at 3.3v, and some GB/C bootlegs require this so it's recommended to get the v1.3.
You can read our spotlight on the GBxCart RW here.
The Joey JR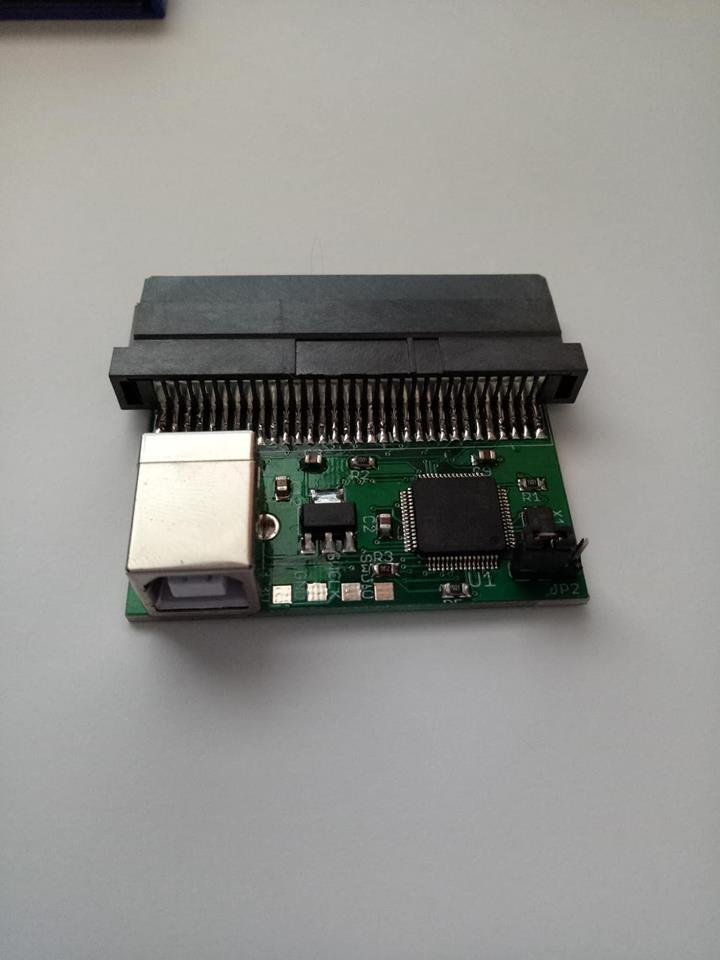 The Joey Jr has to be the easiest flasher to use. You just plug it in and it acts like a mass storage device (think usb-drive) to transfer your ROM and a number of other files relevant to the cart, such as debug info and all your gameboy camera photos. The Joey comes in at a price of $37. The Joey also has the ability to reflash carts. While support is currently not as diverse as the GBxCart, more and more carts and bootlegs are being added every day. You can read our Spotlight on The Joey Jr here.
https://bennvenn.myshopify.com/products/usb-gb-c-cart-dumper-the-joey-jr
RetroBlaster Programmer 2.0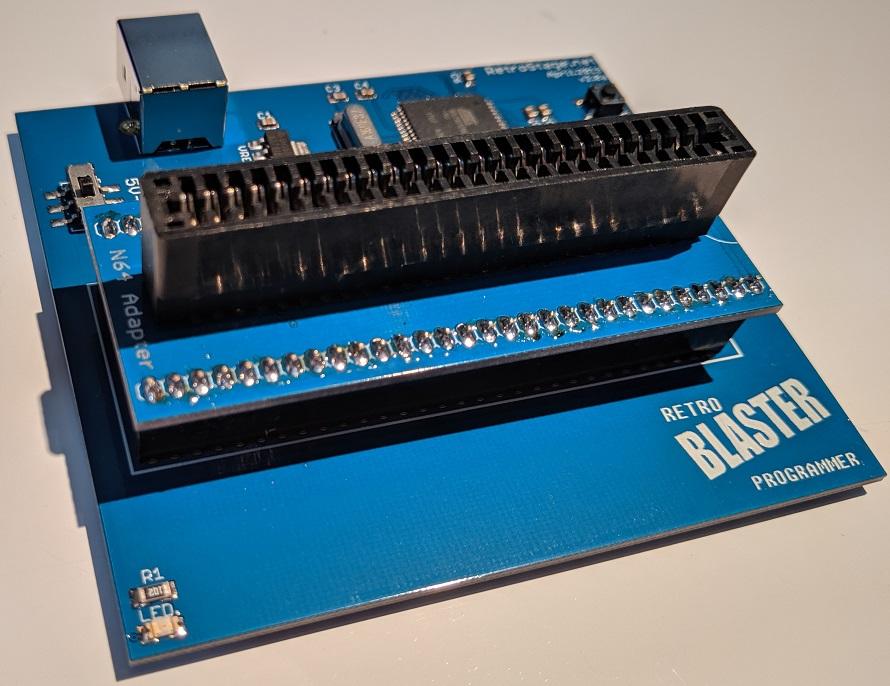 The RetroBlaster Programmer is a bit of an oddball to this list. Coming in at $52, it's a kind of one size fits all for cart flashing. This means it can flash a lot of different carts including Game Boy, SNES and Megadrive/Genesis just to name a few. While the RetroBlaster Programmer can flash a variety of different cartridge types, it only supports carts made by retrostage. If you are interested in hardware for more than just the Game Boy this might be the best choice for you.
https://retrostage.net/index.php/product/retroblaster-programmer-2-0/
The Outlier
Earlier on, I split the carts into 1 of 2 categories – but there is one cart that's this odd mix of the two: the insideGadgets LinkNLoad32 cart coming in at around $55. The LinkNLoad cart is a 4 MB flash cart that neither has an SD card, nor needs to be flashed with a flashing device. The LinkNLoad cart plugs directly into a computer to be reflashed via a usb cable. This is good because it still has the low power like a flashed cart, but is easily reflashable. Just plug it in and off you go!
https://shop.insidegadgets.com/product/gameboy-linknload32-flash-cart-4mb-128kb-fram-with-usb/
Flashable Carts
So far I haven't really spoken about flashable carts. Your options will be based on the flasher you choose. insideGadgets makes a bucket load of flashable carts varying in size from 32 KB to 4 MB that vary in price. They may require the GBxCart to be reflashed.
Benn Venn makes the Charlie 802 in 2 MB and 4 MB, ranging from $20-$28 depending on configuration. Although, it's currently out of stock and it may be a little while before it's back in stock.
The Game Boy Blaster, only compatible with the RetroBlaster Programmer, comes in 4 options: 1 MB, 2 MB, 4 MB and 8 MB ranging from $20 to $22 (Cartridge Shell not included) depending on configuration. Something to note is that 8 MB is bigger than any GB Studio game can be at the time of writing this article.
Then there's the final choice: a bootleg gameboy game from somewhere like AliExpress or eBay. They come in at between $2 and $10, and the Joey JR and GBxCart both can refalsh these, but you get what you pay for. The shell's are often poorly made and the PCB isn't of the highest quality. They often don't come with save batteries and they might even arrive faulty.
Final Notes
Hopefully, this helps you make some choices on what route you would like to go in getting your GB Studio game onto actual hardware. I haven't mentioned any clone carts or flashers because they just aren't worth it. All the devs of the hardware above are active in the community, actively support their tools and have done the hard work to bring you great and useful products. By buying their products, you provide them with more opportunities to bring more to the community as a whole.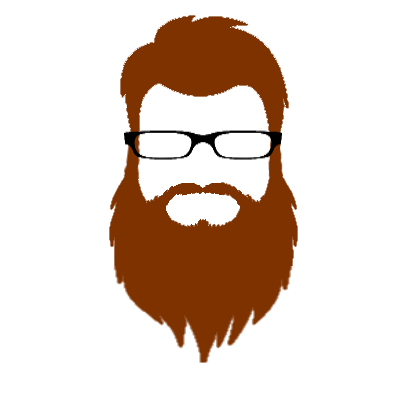 Game Boy Enthusiast, Hardware Fanatic, Mad Man. (he/him)