Game Jams are a low-stakes way to experiment with game ideas and concepts, and to also further your development skills. Sometimes these ideas can grow into larger, full releases (Celeste and Baba Is You are two that come to mind that started as Jam submissions) and GB Studio itself arose out of a Game Jam. It's only fitting that game jams would start appearing that feature the tool.
Jared Hansen, creator of Ghostly Labyrinth (itself a game that deserves a spotlight) has organized a Christmas Game Jam for GB Studio that starts on Friday December 18th and runs until December 25th. The rules are fairly loose, games must be made in GB Studio, cannot run custom ejected code, and can use any assets and be any kind of game. The Entries will be ranked on "Christmas Spirit" and "Fun-ness".
Games submitted to a Jam don't need to be fully formed. They can be simple demos or example levels for a larger idea. You can try to show off a single mechanic or explore a theme. Game Jams are also a great way to start collaborating with others as sharing the workload can help build a more fleshed out concept and start building working relationships.
You can find the link to the details on the Jam page via itch: https://itch.io/jam/gb-studio-christmas-bash. You will need to upload your game to the itch platform, but doing so with GB Studio is relatively painless.
Happy Jamming!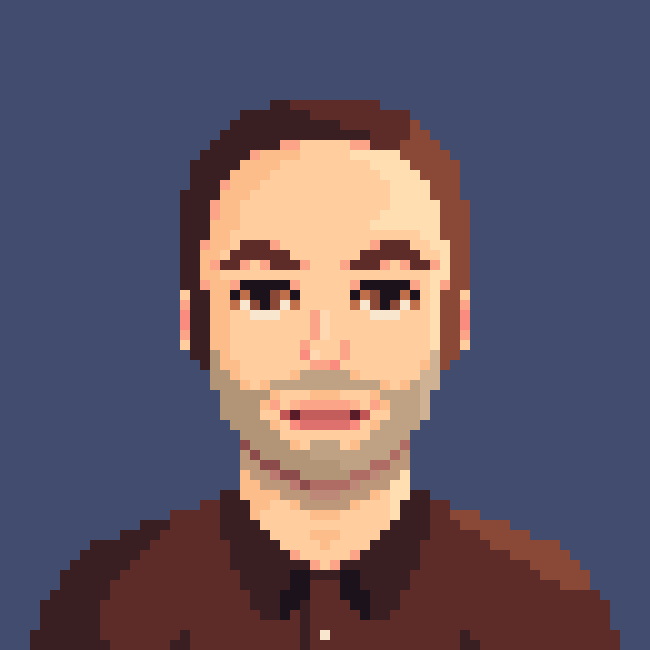 Audio Engineer, Mac Technologist and Video Game Developer. Managing Editor of GBStudio Central. (he/him)