It's finally here! After months of diligent work by an open source team and some key efforts, the highly anticipated 3rd major release of GB Studio is ready to see some action.
We've been following the development and hinting at the new features since shortly after publication started, but the last few weeks have been really exciting to see it all come together.
We must acknowledge all the awesome contributions made by the development team. Open Source Software development can be challenging to focus and balance, especially when being made by a team of volunteers. If you love using GB Studio, make sure to give them some praise.
While there are many, many new and awesome features of GB Studio 3.0 (including improvements behind the scenes), here's some of the highlights:
Improved UI for adding Events
Math Expressions
Large Sprites
Sprite Editor
Animation States
New Music Engine (hUGETracker)
Music Editor
Multiple Save Slots
Parallax Scrolling
Super Game Boy Borders
Multiple Fonts
And More!
In the coming months, we'll be putting together some 3.0 specific guides to help users get adjusted to the new landscape, but in the meantime check out the updated documentation to get yourself familiar with the new features, then download and have fun exploring the new tools!
Update: Check out the sweet announcement video!
Note: Opening an existing project in 3.0 can have unexpected results. Always make a backup of your work before doing so.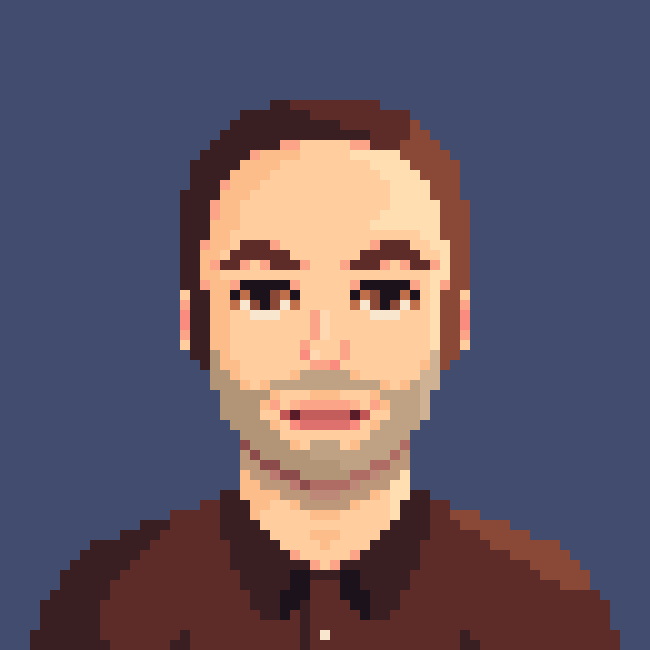 Audio Engineer, Mac Technologist and Video Game Developer. Managing Editor of GBStudio Central. (he/him)