For many developers, composing music for their game is an absolute enigma. It's the one aspect of the creative process that seems most like a mysterious secret wrapped in an unsolvable riddle. But we all know just how integral music can be to the overall experience when it comes to making (and playing) a Game Boy game. A great chiptune has the ability to connect emotionally with the player in a way that no other game element can. Someone who knows this more than most, and is no stranger to those who frequent the GB Studio discord or even GB Studio Central, is Tronimal, chiptune extraordinaire from Hannover, Germany. I was lucky enough to pick Tronimals brain and explore what chipmusic means to him.
---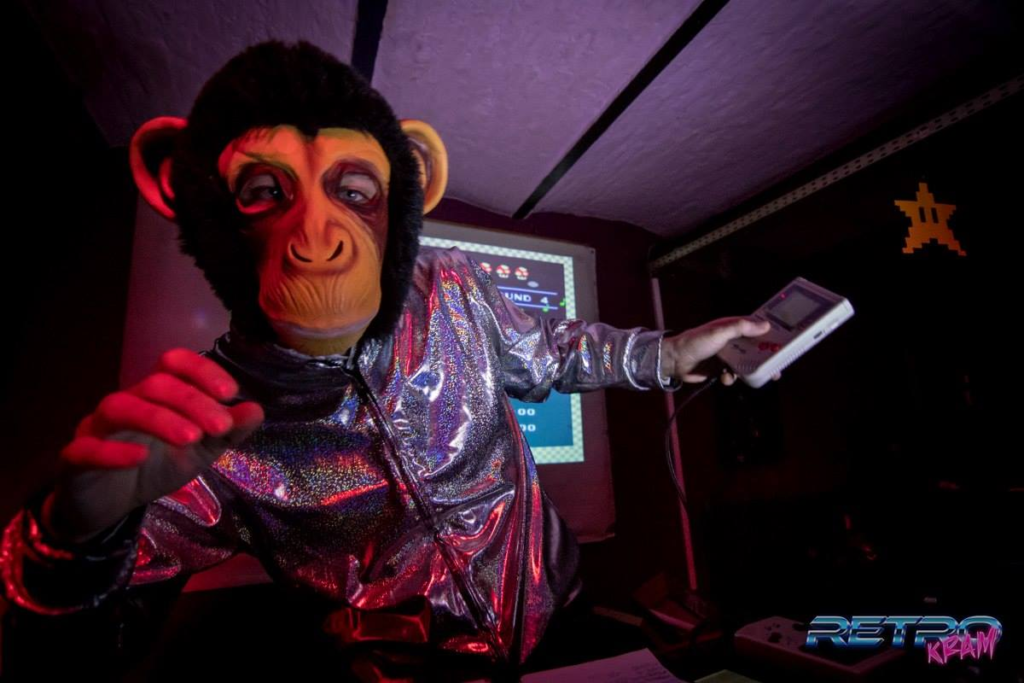 How long have you been writing chipmusic? And where did your passion begin?
I started composing chipmusic in early 2008, but let me give you a short introduction into my personal background.
Growing up as an 80s/90s kid, I was mainly interested in three things: Drawing (comics/manga), sports (streetboarding, cycling, snowboarding) and music! Over the years I became a huge fan of various musical genres. As a kid in Germany there was no way around Synth-pop and NDW (New German Wave) and I also became interested in punk, hardcore, grunge and metal quite early. In the mid 90s, I also listened to Nu metal, some bits of techno and became a huge fan of breakbeats and rap. I once worked in a second hand record store for a few weeks, where I had been a regular customer for years before. Within that time I figured out that every genre has some really good music, even if I personally prefer certain styles. I absolutely fell in love with psychedelic rock/krautrock… But back to gaming and chipmusic.
There was an Atari VCS 2600 at my grandpa's home and we got a 286er IBM PC very early. So I got in contact with gaming at a very young age. When the Game Boy was launched in 1990 in Europe, I actually got mine one day before the official release date. I really annoyed my parents to buy one for me! 😀
A bit later, I learned a tiny bit of basic coding while in school, 5th grade maybe, and wrote a dialogue software in MS DOS. It was something very simple. You could type into the DOS command line and get weird answers, but only if I programmed the exact text before. This really made me feel comfortable enough to go back to programming years later, without any fear of failing over and over again.
In the late 90s I started making music (playing bass guitar in punk and metal bands) and also started getting into hip hop culture. I then started DJing and slowly began collecting records as a result. I bought a Yamaha SU-700 sampler and started collecting instruments to fill it with samples in order to build beats. I already had a Dr Rhythm drum pad and my bass guitar at that time. One of my very first songs was actually made with Game Boy samples, because I had nothing else at hand. I used Batman – Return Of The Joker for sampling. Within the next few years I got a bunch of equipment for making music and began searching more and more for old school synth sounds.
In 2008 my cousin Phillip told me about chipmusic. I abandoned most of my musical gear and got my head stuck right into it, because it connects so many things that I love – making music, 80s/90s synth sound, gaming and my nostalgic feelings for the Game Boy! I even got back into design and painting and did a little bit of circuit bending. What a direct hit! When I started making chipmusic, there was simply no way out! I discovered many different soundchips. Got to know some new friends from music projects, chipmusic, the demoscene and the retro gaming community. It was great! (It still is!)
Can you talk about your workflow process? Could you break down your steps to writing a great chiptune?
It depends a lot on the hardware and software. I work differently on Atari VCS 2600 than on a Game Boy, for example. But there are also similarities. Interestingly, doing 1-bit/beeper music helped me a lot in understanding synthesis for every other system.
I usually start with a basic drum loop and bass sounds until I get something that I like. I often have this in my mind already and just need to write it down (sometimes even a whole song). Afterwards I add the lead melody, if you can call it that at all, because I usually go for cold/dark and melancholic music, so it isn't often that melodic.
I never wanted to recreate the typical happy game sound. I simply don't like it very much, although it could be technically very well made. There are times I even enjoy this style of music! Anyway, after creating the lead, I go for effects, refrain, bridges, intro, outro and things like that. If that is done, the basics of the song are there. Afterwards it's fine-tuning. A lot of fine-tuning. Getting the volumes right, the breaks, the transitions and so on. Most of the time this takes the longest.
But, as I mentioned differences in software before, I want to return to it. I have used LSDJ, nanoloop, mGB, GB Tracker (Paragon 5) and OpenMPT for use with GBT Player/MOD2GBT (which is used in GB Studio 1 and 2). The workflow of each program is so different that I sometimes write songs in LSDJ with the restrictions that GB Studio has, and then rewrite it in OpenMPT afterwards because song preview is a pain in the ass for GB Studio music currently. Always compiling the ROM to have a good preview of a song can get quite annoying, especially if you want to try some new things and have customized waveforms. I only compose a small number of songs directly in OpenMPT – if I already know what I want to do exactly. So yeah, the workflow can differ.
Are there any secrets or tricks to composing a great song?
Yesno!
Get to know the technical limits. And afterwards, try to work with them and try to break them. It's important to do what you like and play around. Learn how stuff works even if it won't make a good song. It will help you afterwards with the next project. That's my advice for tracking… and coding.
For music in general though, I guess harmony will help! 😀
And some good rhythm!
What would you tell a younger Tronimal when they were first starting out composing chiptunes?
I thought about this for quite a while now. I think I wouldn't change anything. I have always been quite motivated because I love what I'm doing. Yo, do what you love!
It doesn't need to become your main job or make you rich though, because those aspects can ruin the fun. When I worked as a musician as my main job, it got quite stressful in some cases. Now I have another job I enjoy, and only work around 20 hours a week to live my life without any huge trouble. So I don't have extra money lying around but time to spend on music again. With almost no pressure at all. I love it!
What are some of your favourite projects you have worked on?
My cartridge/ROM releases for sure. Hello_World! (2016), DRP Soundtrack (2021) & Back To Space (2021). In general, anything to do with Game Boy and Atari VCS 2600, maybe because it brings about the most nostalgic feelings in me. But also working on remix projects for other people is one of my favourite things. Always has been, even before starting chipmusic.
Additionally, I still like my Leaving Earth release a lot. That includes the Remix album, as so many good artists came up with these new ideas based on my work and took it to another level. I'm still absolutely blown away!
What's your dream as a composer?
I just want to continue making art, with a focus on physical releases. Besides that, I would love to play a Game Boy live music show again on a really good sound system. It has been a while.
But my biggest dream is making a Game Boy platformer. Going back to my roots and making the graphics, the music and a game within the genre I enjoyed the most as a kid. Jump and Run! And I promise, I will start doing this when GB Studio 3 comes out!
What are you working on right now?
A few larger projects… kind of. I have way too many ideas! If you would count what I have planned loosely, that would be more than ten projects… but I can't talk about all of them in detail.
I'm working on a split album cartridge release together with my friend Vault Kid. We are still in the planning phase currently.
And there is this one project that is my main focus right now. But it's still a big secret and it's not the type of my usual solo projects. However, I can tell you this has never been done before, and the whole team is already working on it! I'm so hyped! I'm really looking forward to making this public, but we will all have to wait a while.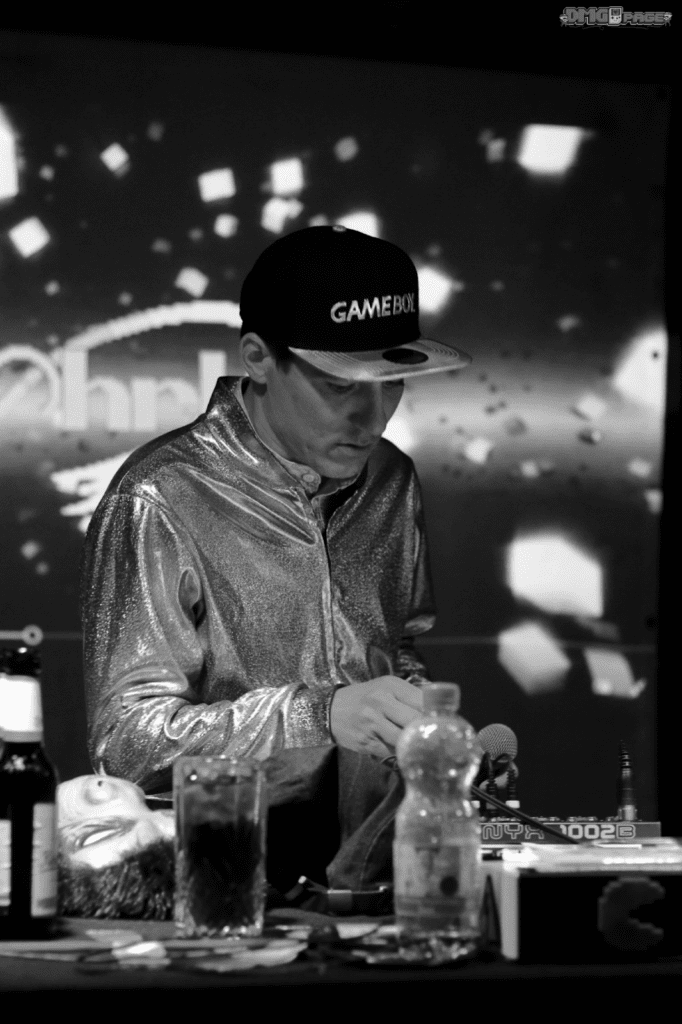 Any plans for the immediate future?
Yes. I just packed and shipped all the physical carts of my latest release and I'm working on a song to share with the community (via GB Studio Community Assets). It's a remix of a song by the dark piano horror composer Myuu, who is a friend of mine. Besides that, I'm making music for G-ZERO GB, a Game Boy racing game and I'm recording a video about advanced waveform design in music to use with GB Studio.
---
A big thank you to Tronimal for sharing his experience with us! You can check out his music over on his Bandcamp page, enjoy his Game Boy Music Cart's on his itch page or check out what he is currently up to on twitter or instagram.