Tabique Malévolo is one half of Carmelo Electronics Studio. Their game, Pine Creek, presents a mature story in a more subdued experience. Pine Creek was also one of (if not the) earliest games to be re-made with Color support when the GB Studio 2.0 beta was released. He spoke with us over email about his experience.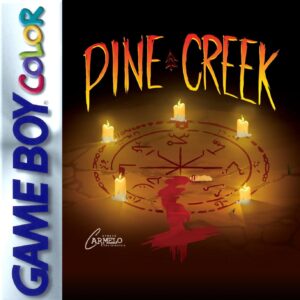 ---
Do you have any experience with Game Development before using GB Studio?
Well, before GB Studio I spent some time toying with Unreal Engine and Unity, but I don't consider myself really good at coding. It wasn't until I discovered GB Studio and David joined (his cousin, the other half of the studio) with his coding skills that we could design a more complete game.
What drew you to GB Studio?
As a kid I was obsessed with the Game Boy Color but I could not afford one until I was a teenager and the Pokémon games were my favorite thing ever. So when I discovered GB studio on Twitter, I knew this was my call to throw all my imagination into this childhood obsession.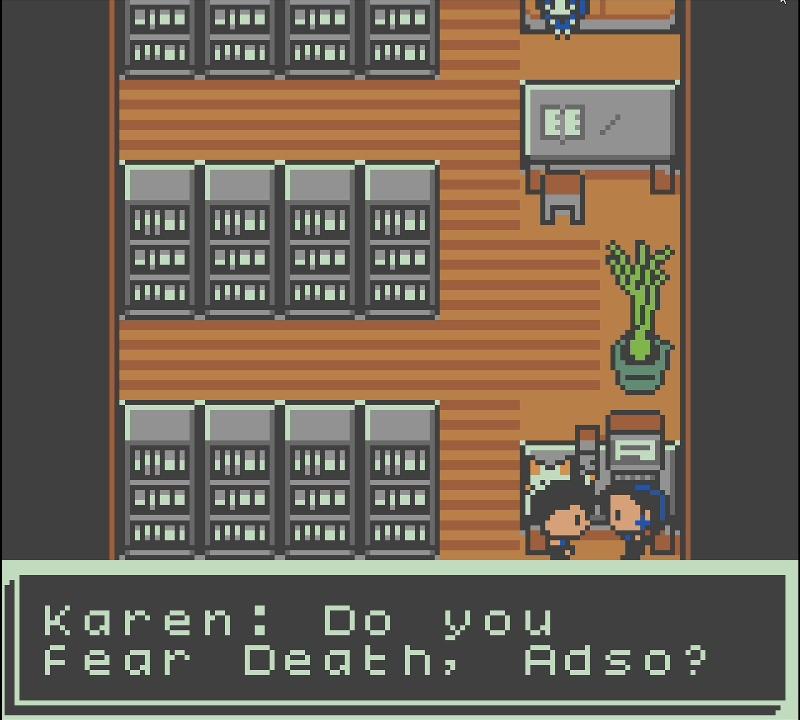 Pine Creek is a mature game, with adult language and themes. The Game Boy traditionally offers more family friendly fare, was there any hesitation when creating the game with this in mind? Were you concerned about its reception?
I'm not joking, I had a panic attack before pressing the publish button. It was the first time I published something that discusses all these topics. I was so scared players would hate me for it. I also noticed players were hesitant to stream the game because they feared the language and themes would break twitch's rules or something, I don't know. I don't feel it's fair. You can put guns, gore, sex into your game, but don't talk about misogyny or child abuse because that makes the game "too difficult" for viewers.
Your game is one of the first to get the "DX" treatment with Color support. Can you tell us about that process?
Thanks to GB Studio 2.0, colorizing the game was as easy as painting everything using the palettes, it was just time consuming. The problem was I didn't stick to the grid much when making the backgrounds at first, so I had to rework most of the tiles. I can't complain about the four color limit, working with limitations is very fun.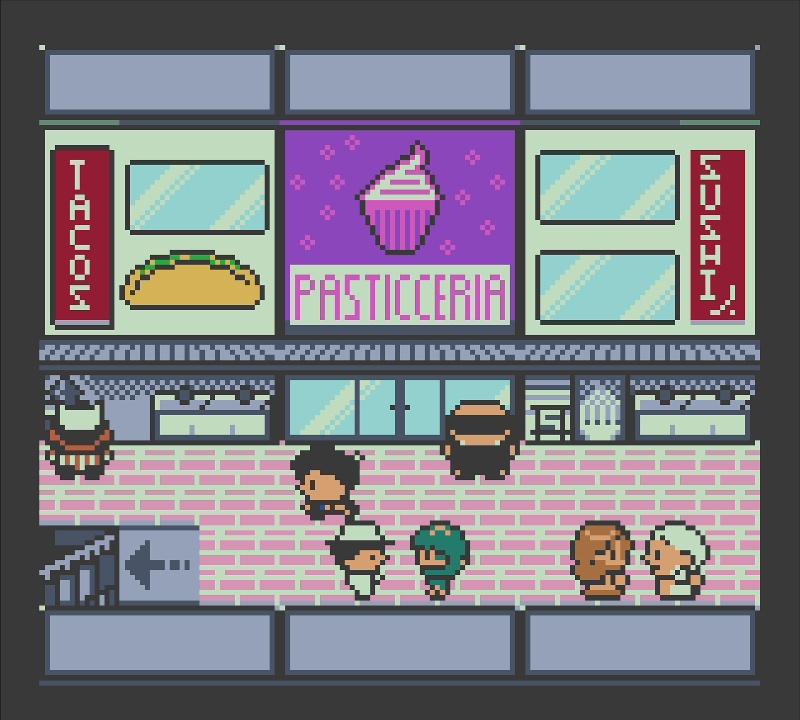 Your game also has multiple language options, not common for GB Studio games. Why was this important for you to include?
The game was written in English, but my first language is Spanish. Pine Creek is a story driven game with a lot of dialog, so we'd love its story to be accessible to as many players as possible. There was a french translation in the works made by a fan player, but it was too much to complete. Only MiKap traduções completed the BR Portuguese localization. It makes me so happy to know they liked the story so much they offered to localize it.
Do you have anything new coming up that you'd like to tell us about?
I'm working on the world, lore and story structure of our next game, a 2.5 D narrative-puzzle adventure. It's going to be way longer than Pine Creek with a lot more character development. It's probably going to be released as acts or chapters.
We'll probably not be making another GB Studio game, unless I find something really fun and small to do with it. Pine Creek was supposed to be done in 2 months, but more than a year later I'm still working on it!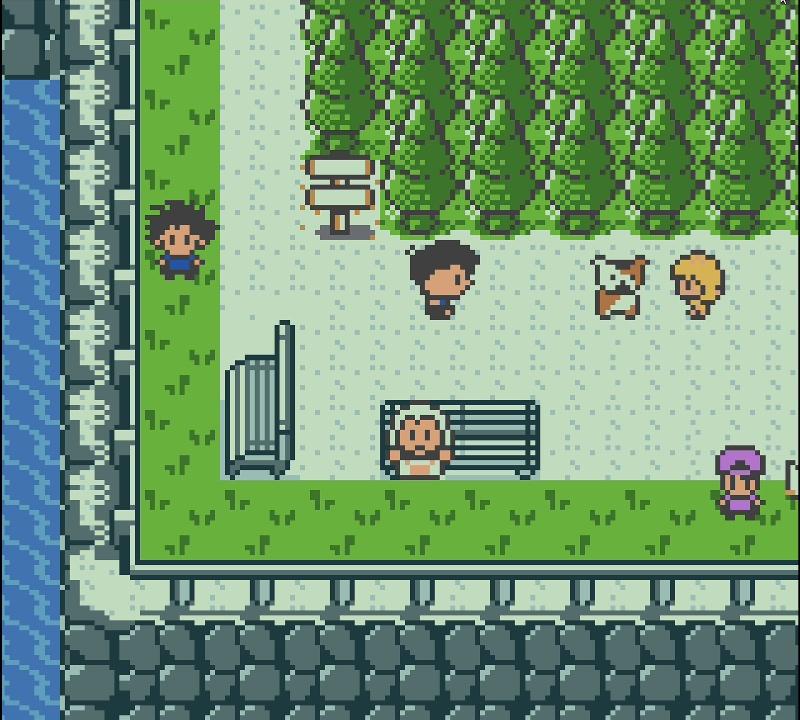 Is there anything else you'd like our readers to know?
Try GB Studio! It's free, easy, fun and a good way to initiate yourself in coding logic! You'll learn the only thing keeping you from making your game is yourself. Big thanks to you, GB Studio Central, Chris Maltby and everyone working hard on GB Studio. You're making our dreams come true.
---
You can play Pine Creek yourself on Carmelo Electonics' itch page: https://carmelo-electronics.itch.io/pine-creek
The original game is free to play, and the colorized "DX" version is available as a ROM when you pay $3 USD or more (definitely worth it in my opinion). You can also follow Carmelo Electronics on Twitter and Instagram.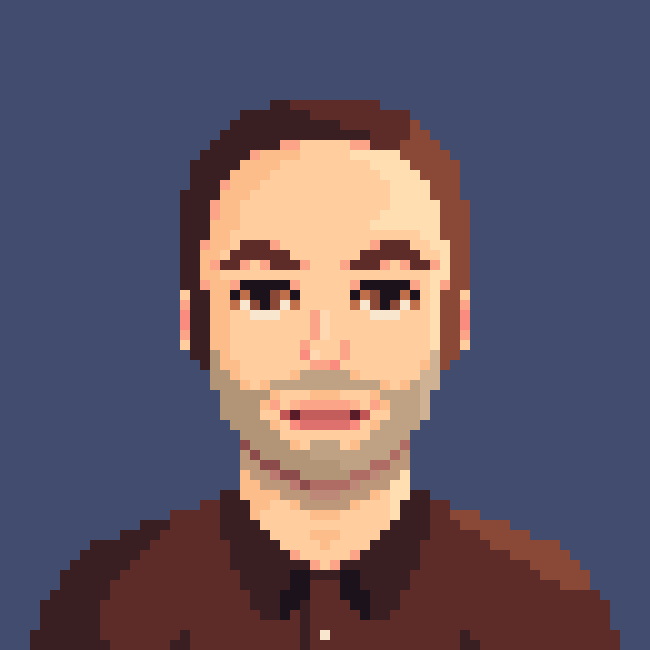 Audio Engineer, Mac Technologist and Video Game Developer. Managing Editor of GBStudio Central. (he/him)