For Chase Bethea it all started in his hometown of Chicago, where he played alto saxophone in an advanced band and sang in the choir as a child. As he explains it, this is where his love for music began in 2001, "since that time people told me it sounded like video game music. I couldn't escape the sound. I knew a year before graduating high school that I wanted to attend the Los Angeles Recording School to hone my audio production skills. So, I enrolled in that school the same year I graduated High School. If I had only done more research, I would've listened to the people that told me my music sounds like video game music and would've pursued it then."
Chase then attended Moorpark College: "some of my fondest memories are there and it was where I began my composition journey to become a video game composer. During this time, I was playing catch-up as well as reinventing myself. I was taking classical piano and made it into their elite applied music program. Orbie Ingersoll, Professor Song and Mona DeCesare & Sheila Rumenapp were my most beloved professors and I am so thankful for them."
When asked about how he goes about producing new music, Chase shares: "I don't have a specific process but one thing that has changed in the past few years is coming up with the name of the piece first. I take a look at the description of the piece, pick out words and design a title with concinnity."
It wasn't long before Chase started to find work producing music for indie games: "Without indie games, I don't think I would've had a career. When I first decided I wanted to work in the games industry, I applied for AAA studios in Redwood City. However, I didn't have AAA game credits so my cover letters and resumes were rejected because I didn't have a game portfolio. I now feel it's the other way around and the indie games scene supports me!"
When asked why he is drawn to working on Game Boy titles, Chase explains that "it was the first system I had as a kid. It appealed to me the most and was the most obtainable at the time. All the other consoles were too expensive for anyone to buy for me." He continues by saying "I spent the most time with that system as a child before I was gifted a Sega Genesis, it's a sound I know very well. I spent days accessing the sound test of SaGa 2, aka Final Fantasy Legend II, listening to the tracks, and treating it like a radio. I would hit pause on Batman Forever and let my favorite level music play. I would replay levels on Turok: Battle of the Binosaurs just to hear those specific tracks. I would compose mini tunes on the Game Boy camera and listen to the music in the art gallery too."
Chase has used GB Studio to produce music and feels "one of the biggest challenges was writing it in a tracker (OPEN MPT) and having the music not translate the way it should into the engine. Having to learn some partial assembly code and get the music notes to play the correct pitches."
When asked why gamers still love the Game Boy so much, Chase is quick to point out that "it's definitely a nostalgia factor. In 20 years, I believe we won't be seeing that many Game Boy games being designed because it will be a new age of people that grew up with different games in their childhood. I predict it to be the PS3/PS4 era of children that make the games they enjoyed."
He continues his thought, saying "players should still be interested in Game Boy games in 2023 because it's the designer's opportunity to show what they could've done creatively if they could design and develop games for Nintendo in the late 80s and 90s. Their creative vision matters and to see the influences from their childhood brought to fruition now breeds more inspiration for everyone. The inspiration is born once the game has shipped."
We couldn't agree more, thank you to Chase for taking the time to chat to GBS Central.
---
You can check out a selection of Chase's work on his portfolio page, including links to play the games: https://chasebethea.com/portfolio/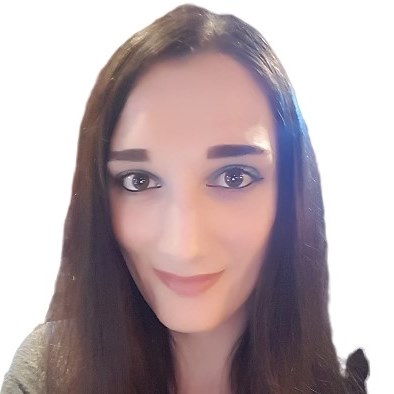 Happy go lucky game journalist, write for print mags, books and online. Love my retro and have a taste for new GB games.