We're organizing our first Jam and are inviting artists from all backgrounds and skill levels to participate!
Instead of creating a game, we're calling for submissions in the form of Pixel Art. One screen made with the Game Boy and GB Studio's limitations in mind, our goal is to create an accessible community event that still provides some challenge. We're also not implementing any judging or ranking, Art is subjective and who's to say that one work is "better" than another. Instead, all qualifying submissions will be included in a compilation gallery ROM that will celebrate the art of the community. Each piece will also be credited by the artist who created it along with a link to their profile or portfolio.
Just because it's not ranked doesn't mean we can't have prizes! 10 participants will be randomly selected to win a cartridge of the gallery ROM (thanks in part to insideGadgets), and 1 lucky person will get a one-of-a-kind custom etched anodized aluminum cartridge courtesy of Boxy Pixel.
The Jam runs from September 29th to Oct 1st, and the theme will be announced the day the event starts.
You can find all the details and join the Jam here: https://itch.io/jam/gbpixelartjam23
Super big thanks to Bad Dad (Phillip Hunt) for taking the initiative on this one.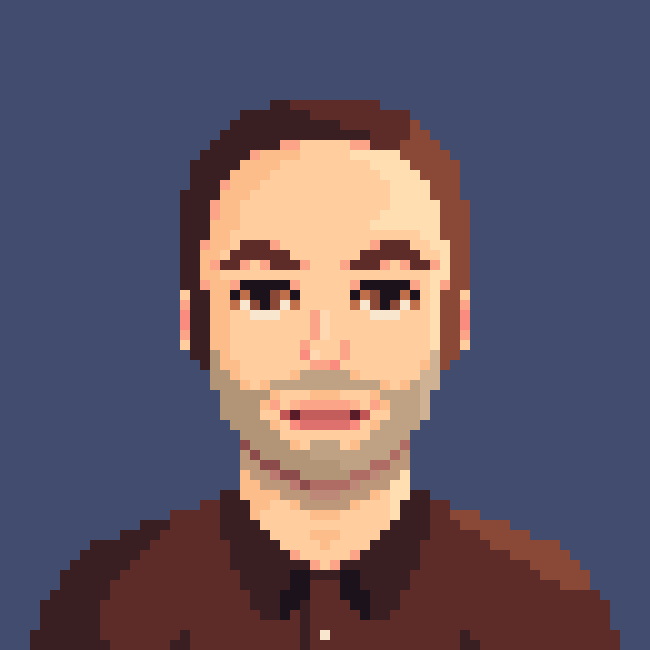 Audio Engineer, Mac Technologist and Video Game Developer. Managing Editor of GBStudio Central. (he/him)