As we approach the end of the year, it's good to look back and reflect on all the things we've accomplished, and all the awesome news that occured this year. With that, we thought we'd post the most popular articles of 2021 according to number of views, saving the most read for last.
Our interview with Castpixel really caught the eye of our readers, and there's no surprise there with her excellent pixel art.
With GB Studio 2.0 removing enemy movement patterns due to the introduction of new game types, this article was and still is important to GB Studio Devs.
This was our first look at GB Studio 3.0 before we even knew it would be called that. It's amazing to look back at what was hinted, and how it is now available.
Our Basics Series continues to be one of the most read, and understanding variables is a key aspect of using GB Studio.
Learning from others mistakes can help immensely with your own projects, and this article does just that.
Many people wish there was a GBA Studio, and while this doesn't exactly fill that desire, seeing your games on the full wide screen certainly is a treat.
One of our most asked for tutorials did not disappoint. Most games use menus of some sort, and our readers really wanted to learn how to implement them.
Going behind the scenes of GB Studio's 3.0 tools and how they could be used was really awesome to read from the source.
No surprises here. In the few short weeks since GB Studio 3's release, we've seen a significant uptick in traffic to our site and many, many people were excited by this surprise news.
While GB Studio 3.0 was the most impactful news in our community this year, this resource providing a glance of all the options available to play your games on hardware was one of our earliest articles and continues to be the most popular on the site.
This year also saw the launch of our Resources page, which sees more traffic than any of our articles, as well as our Shop. We also hosted 5 giveaways, and expanded our team. We hope you've enjoyed the journey with our publication so far, and we are looking forward to all the things coming in 2022.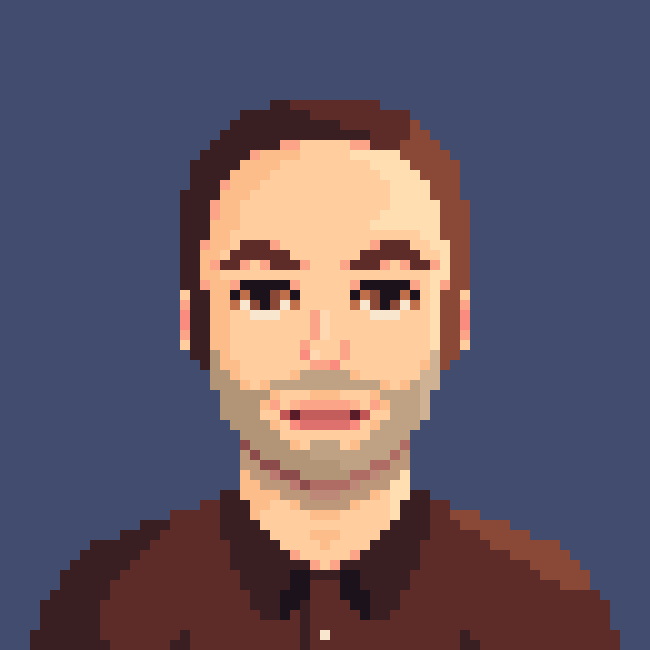 Audio Engineer, Mac Technologist and Video Game Developer. Managing Editor of GBStudio Central. (he/him)