In Part 1 of my So You Want To Crowdfund series, I went over some of the platforms available for crowdfunding. In Part 2, we'll discuss the next important step: Setting Your Funding Goal.
Setting Your Funding Goal
A couple of important notes first. Each platform has unique ways of handling campaigns and funds, but since I used Kickstarter for my own game I'll be referencing it predominantly throughout this series. Also, this is all assuming you're making a "complete-in-box" production with carts and boxes, not a solely digital endeavour, and that your game is either finished or close to being complete. Finally, before even looking at what your financial goal should be, you should consider what your limit is in terms of physical work to complete your production. While there are many services out there that can help with fulfillment, you should still expect a lot of work on your end either organizing or actually putting things together and shipping it all. Initially I thought I'd be able to manage 300 carts assuming I'd get some help, but in the end I had to do everything by myself and was lucky I only sold 120. This still took me days to produce with the flashing, labelling, boxing and packaging for shipping. So be aware of how much time you're willing to sink into your project.
Production Costs
The first step in figuring out your funding goal is to determine what all the production costs will be. While it might seem easy to cost out a single cart (and there are some simple options), calculating everything for a larger run can take some effort. Here are some of the things you may need to consider.
Tools
If you plan on flashing everything yourself, you will need a cart flasher. They range in cost, and you can take a look at our guide on getting your game on to hardware for most of the current options. If you want to shrink wrap your packaging, then you will need a heat sealer and heat gun. A tape gun helps too with packaging for shipments.
Carts
There are several options for carts, but this is an area where you'll want to avoid reproduction carts or cheaper options. While they may provide you more of a profit, you're getting an inferior product and it will ultimately cause more headaches for yourself. There are a few options out there, but insideGadgets' bulk carts appear to be the best product for their price. Keep in mind the size of ROM your game needs and if you want to have a battery-less option with FRAM, as these affect the price.
Shells
If you're sourcing the carts from insideGadgets or another PCB manufacturer, they won't come with shells. You can find options for these as well, but we are going to recommend RetroModding for their shells. They are high quality for the price and come with fancy color and clear options. The clear shells are especially nice for custom carts with artwork printed on the PCB.
Cases
Your carts aren't going to come with the standard Game Boy clear case to protect them. You can find many options online. I suggest ordering a sample or just one to start to see if they are of good quality before ordering a bulk amount.
Inserts
If you are producing a box, you'll want a cardboard insert to place in the box to hold your game. Once again, I suggest sampling a single one to make sure they have the sizing correct. A recent batch I ordered was designed for carts without cases!
Labels
This is one area that you could possibly print yourself, but the quality of a inkjet or laser printer from home on paper labels is quite poor compared to a quality vinyl printed sticker from a reputable company like StickerFly or Sticker Mule. Additionally, they have the benefit of being cut to the exact size you require (42 mm x 37 mm) and can have perfect rounded corners. I suggest getting a roll of stickers for ease of application, but some developers prefer the sheets.
Boxes
This is another area that can range widely. You can find many local professional box manufacturers depending on where you are located. Many will have minimum orders, and prices scale wildly depending on how many you produce. It's always a good idea to have someone else review your box and check for any errors before sending into production, and it's wise to get a sample first. This is also an area that I don't suggest doing yourself or bringing to a local print shop. That may work for prototyping, but the effort and quality isn't worth the savings.
Manuals
Finding a place that can properly print, cut and staple your manuals can also be a challenge. Be prepared to look somewhere outside of your region and have them shipped. A good quality manual can really increase the value of your product.
Shrink Wrap or Jewel Cases
For my game, I decided to shrink wrap everything for that "factory sealed" effect. While the result was quite nice, this alone took me two days of work to seal everything. If you do seal things, you will need heat shrink bags or a roll. These might not cost a lot, but is still something to factor. For easier production, I recommended clear plastic cases designed to protect collectable Game Boy boxes (not display cases). These are slightly bigger than the box and can easily be put together for protecting the game as it ships. You can also get clear circular labels if you want to "seal" the game.
Note: Many home brew Kickstarters, including myseld have used Frank Westphal for their boxes, labels, manuals and inserts since he has ample experience with it and can save a lot of headaches.
The costs of all the production items will vary according to how many units you purchase. It is therefore a good idea to calculate the most expensive cost per unit for your minimum. For example, if you determine that 100 units will cost $3000 ($30/unit) and 300 will cost $5000 ($16/unit), don't set a goal that uses the 300 units factored, go with the 100. If you end up going higher than that, it will end up being profit.
Shipping
Assuming you're managing the production, you're also going to need to budget for shipping. If you are only shipping to one region, this will be fairly easy and you may want to simply include the cost in your "pledge" amount for a unit. This may be a double edged sword though if it ends up significantly increasing the price.
Cost of Shipping
With Kickstarter, you can set different regions and prices of shipping accordingly. It is a great idea to open a business account with your local region's shipping authority, as business prices are usually significantly cheaper and there's rarely a cost associated with registering as one. You also get access to better tools for setting up bulk shipments. You'll want to have a measurement of your box and weight to calculate costs. I used 2x2x6 boxes, and the total package weighed 160 grams, but your product could be different.
It's important to note that the cost of shipping things overseas is almost always more than double. I initially only had shipping available to North America, but there were so many people reaching out I opened it to Europe and Australia, which ended up being worth 30% of my sales. I think there would have been more interest if the shipping was less costly. With this in mind, if you can find a partner overseas who'd be willing to have everything shipped to them flat and build and ship out from their region, that will cost much less in the long run.
Finally, shipping costs vary over time. My shipping costs went up by 30% due to COVID. Luckily, I took advice from others who had experience shipping and buffered a few dollars to my shipping costs just in case.
Boxes
Your game is going to have to go in a shipping box, and there are many options. Keep in mind some bubble wrap or other protector needs to fit inside. Don't be discouraged from looking at "big box" retailers as well. I ended up sourcing my boxes from Staples at a quarter the cost of what my local "we only make boxes for businesses" manufacturer offered.
Bubble Wrap
I suggest getting perforated rolls of these, usually used to pack dishes for moving. You can find them at home improvement stores too. Bubble bags are easier to work with, but typically cost more. You can also use scrunched up paper, but it's usually not as effective when it comes to protecting your game.
Tape
I forgot to budget in packing tape for my production to seal the boxes. It can add up.
Paper/Labels
Almost every shipping company offers a "print your own label" option when setting up shipments. I printed on paper and then cut and taped mine to the boxes, but you can also get packing slips that you stick to the box and you slide your paper into. You can also invest in a labeller like a Dymo if you plan on doing this in the long run. They don't use ink but you need to use their label rolls.
Other Costs
Production costs and shipping will probably take up the bulk of your costs when calculating the funding goal, but there are other costs you need to consider.
Bonus Incentives
Many Kickstarter campaigns have tiers for support (more about this on the next article). If you're thinking about additional physical items, these will all have costs. Factor them in.
Licensing
If you're using an existing Intellectual Property, it's a really good idea to get permission to use that IP from the license holder. For my game, I was using Warp World's staff as characters, so I worked out a deal with them so they received a portion of the profits.
Artists/Collaborators
If you paid all your artists and collaborators beforehand, make sure you have a written contract that explicitly states they are paid for the work and they are not entitled to any royalty or profit share from the sale of the game. A popular option for those who don't have the money upfront however is to offer a profit share for collaborators. I did for my campaign, and this turned out to be a good return for many of the participants.
Complimentary Copies
Maybe you want to keep a few copies for yourself, your loved ones or your collaborators? These will cost money to produce and to ship.
Crowdfunding Fees
Each platform is different, so look into what their cut is. For Kickstarter, they take a cut from all funds raised, including shipping costs, so make sure to factor that in.
Your Share
This is probably the one area I suffered the most in. I was so focused on getting a product to market, that I didn't really address how much I would walk away with and actually set my goal low enough to break even should it be reached. In the end I walked away with $200, which is really low considering I put months of work into it. Always buffer a little bit more into your goal.
---
That's it for now. In the next article, I'll be going over Planning your Campaign. To keep up to date on when new articles drop, follow us on Twitter or better yet, sign up for our Newsletter!
Cover Art by Cinnristreusel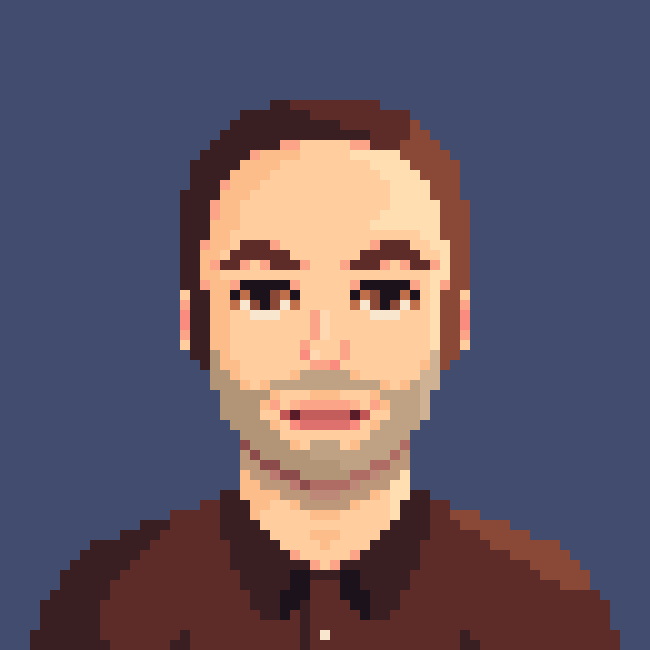 Audio Engineer, Mac Technologist and Video Game Developer. Managing Editor of GBStudio Central. (he/him)